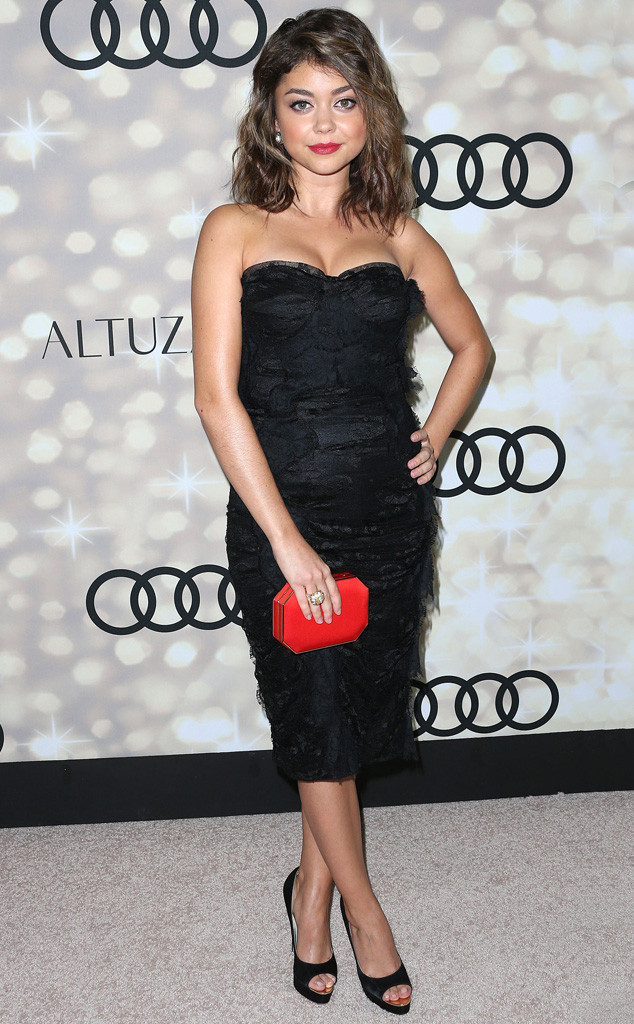 Frederick M. Brown/Getty Images
Hot in Cleveland' just got a little hotter!
Modern Family star Sarah Hyland is set to guest star in an upcoming episode of the TV Land sitcom's fifth season, E! News has exclusively learned. And she'll be going head-to-head with one of Cleveland's fiercest ladies: Wendie Malick's Victoria!
Hyland, who also stars in the upcoming film Vampire Academy and Lifetime's Bonnie & Clyde miniseries, will play Ivy Malone, an indie darling who is a serious threat to Victoria's chances at landing a Best Supporting Actress nomination. But Ivy has one weakness Victoria isn't above preying on: The spotlight on Ivy since her first film became a breakout has given her severe anxiety.