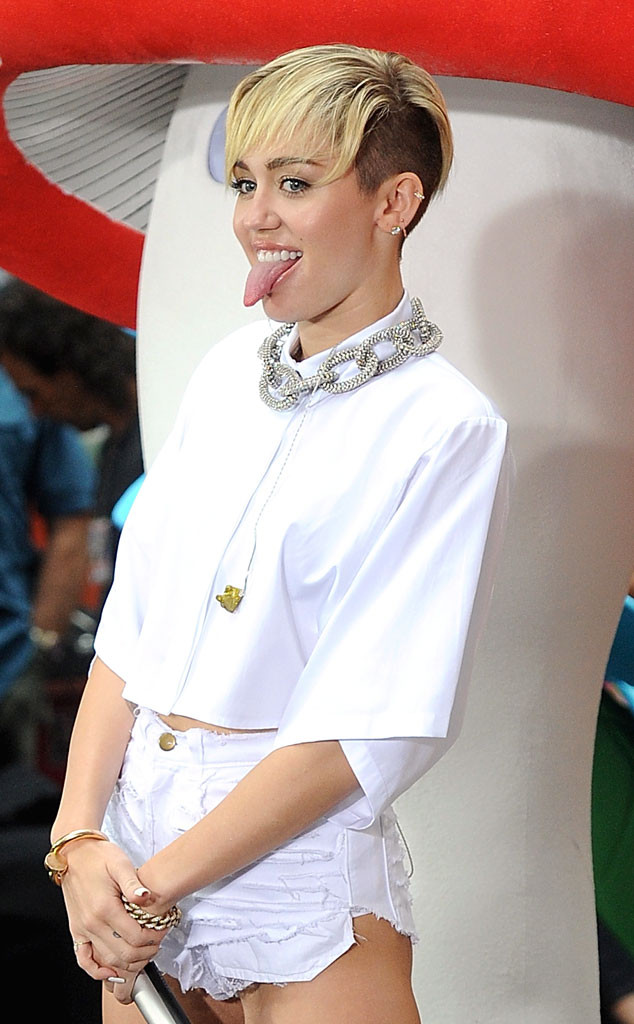 Jamie McCarthy/Getty Images
Matt Lauer didn't go easy on Miley Cyrus when she appeared and performed during Today on Monday, Oct. 7. The co-anchor asked the pop star about everything from her risqué photo shoot with Terry Richardson to her war of words with Sinéad O'Connor—and Cyrus maintained her composure throughout the interview.
The TV journalist began by asking Cyrus about the constant controversy surrounding her name. "Are you surprised by the attention you're getting right now?" Lauer asked.
"Not really," the singer shrugged. "I mean, it's kind of what I want. I'm an artist, so I'm hoping that I get a little attention or my record sales might be a little sketch."