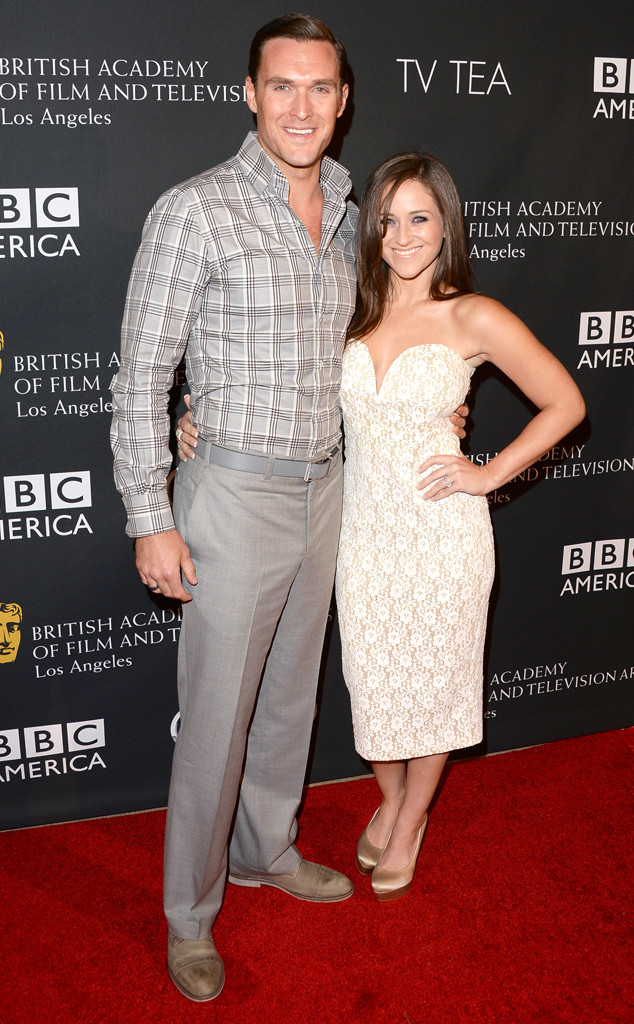 Jason Merritt/Getty Images
Wedding bells have rung for The Mentalist's Owain Yeoman!
The 35-year-old Welsh actor tied the knot with Gigi Yallouz on Sept. 7 at a private estate in Malibu, People reported Friday.
Yeoman revealed last October that he was engaged to his jewelry designer girlfriend and had enlisted his French bulldog, Cash, to hold a sign reading, "Will u marry him?" (The would-be groom thankfully held onto the ring himself).
And not only did Cash help with the proposal, but he walked his best bud down the aisle, too. "I was completely upstaged," Yeoman admitted to People.
That's not all the actor spilled, either. Stop reading here if you don't want to find out the major spoiler Yeoman dropped about his future on The Mentalist...