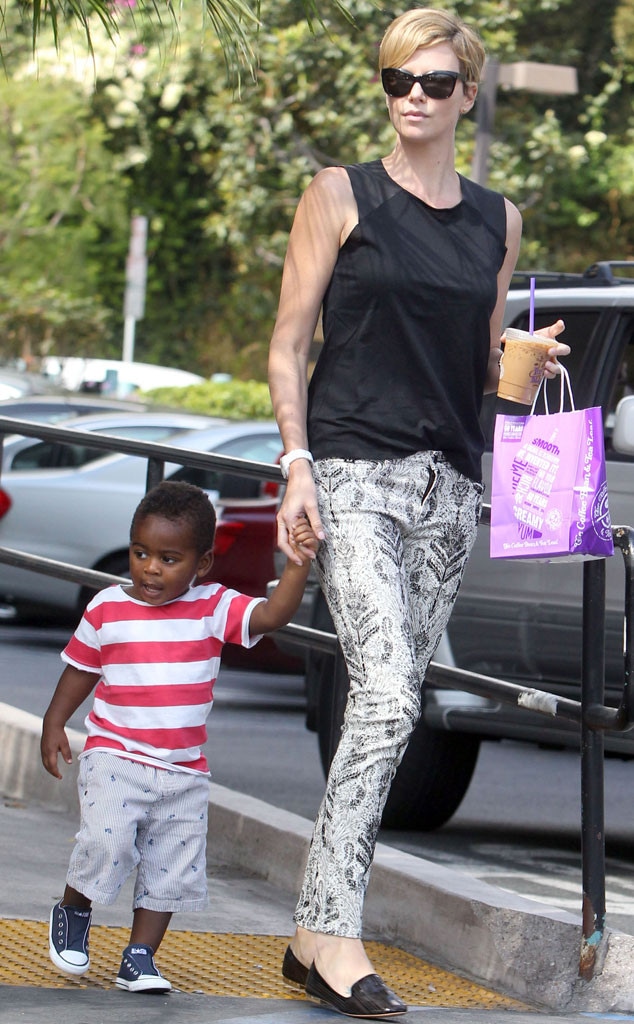 FAMEFLYNET PICTURES
Long before Charlize Theron became a mom, she was already heavily involved in the fight against HIV/AIDS in her native South Africa.
But the Oscar winner says her work became even more meaningful after adopting her son Jackson in March 2012.
"It's different," Theron said at Variety's Power of Women luncheon, where she was honored for her philanthropic work. "It's definitely different, because you start thinking about the legacy that you want to leave behind for your child…I want him to be proud of me in a way that's authentic."
Scylla/CHARYBDIS/Thor/FAMEFLYNET
Choking up, Theron added, "That he could look at what I've done with my life and think that in an authentic way that was meaningful."
She also got emotional while accepting her Power of Women award and talking about her own mom.
"It's impossible for me to accept this award because there's someone here so much more powerful than me," Theron said as she gestured toward her mom, Gerda, sitting in the audience.
Miguel/FAMEFLYNET PICTURES
"I hope you're OK with me giving this award to my mom," she continued. "That bitch was building roads in Africa when no woman was doing that. I thank you, Mom, for teaching me by your actions how to be a strong woman, and for turning me into a p---y every time I talk about you."
Theron gushed about how quickly Jackson is growing up. "He's not little any more—he's huge!" she said. "He's just growing at a rate that I feel like every morning, I'm going to walk into his room and he's going to be like Hercules, like busting out of his pajamas…He's amazing. He truly is heaven on toast."
Check out more of our Theron interview in the  video below.
Watch:
Charlize Theron Gives Back