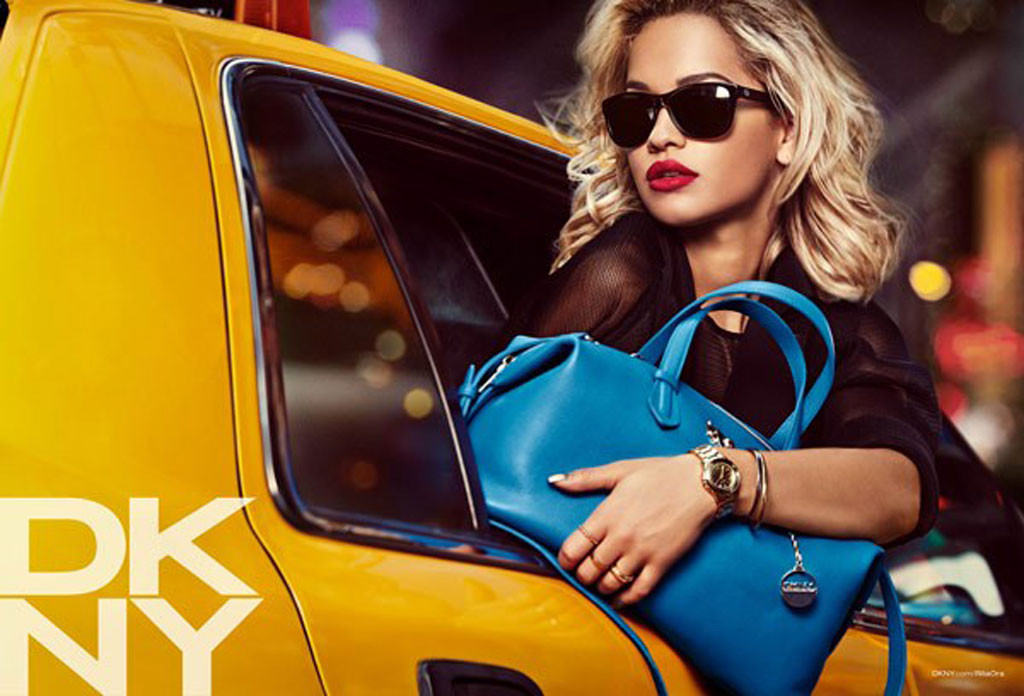 DKNY
Hey, when you've got it, flaunt it! 
At least in the case of Rita Ora, who is the brand new face of DKNY this fall, taking over the reins from bestie Cara Delevingne.
And while we all know that Cara can do no wrong, we have to say that Miss Ora is a natural when it comes to filling her shoes.
Take a look!
The blond singer looks downright stunning in these recently-released campaign images, and we're totally on board with this bold new shift for the brand. 
The singer steals the spotlight in a series of vivid city shots that capture the spirit and energy of New York City perfectly, and she exudes an incredibly fierce attitude that's youthful and sophisticated at the same time.
Ora masterfully makes the most of an iconic yellow taxi cab as her prop as she smolders for the camera in a mix of cool street wear-inspired ensembles paired with her signature red lipstick.
Werk! 
In comparison to Delevingne's colorful campaign images from seasons past, Ora's images feel a touch more dangerous and exciting, as if she's about to conquer the Big Apple in all of its glory.
Get it, girl!
Nonetheless, we have to say both beauties make for terrific representations of the fashion label, and we're loving these breathtaking shots of the city as a bonus.
Which campaign images do you prefer?