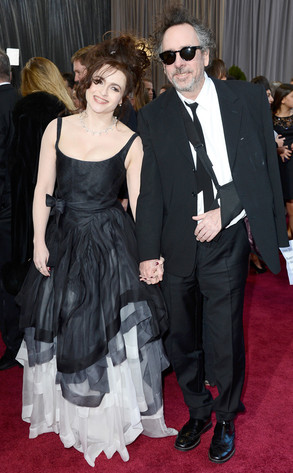 Frazer Harrison/Getty Images
Helena Bonham Carter is firing back at tabloid reports alleging that her longtime partner Tim Burton cheated on the Les Mis star.
After a very grainy photo appeared in the New York Post that reportedly showed the 55-year-old director kissing a mystery blonde, the 47-year-old actress is jumping to her partner's defense and slamming the allegations claiming that her man has been unfaithful.
"This is absolutely nonsense," a rep for the actress told E! News. "The pictures were taken whilst they were out and the large group includes family, friends and work colleagues."