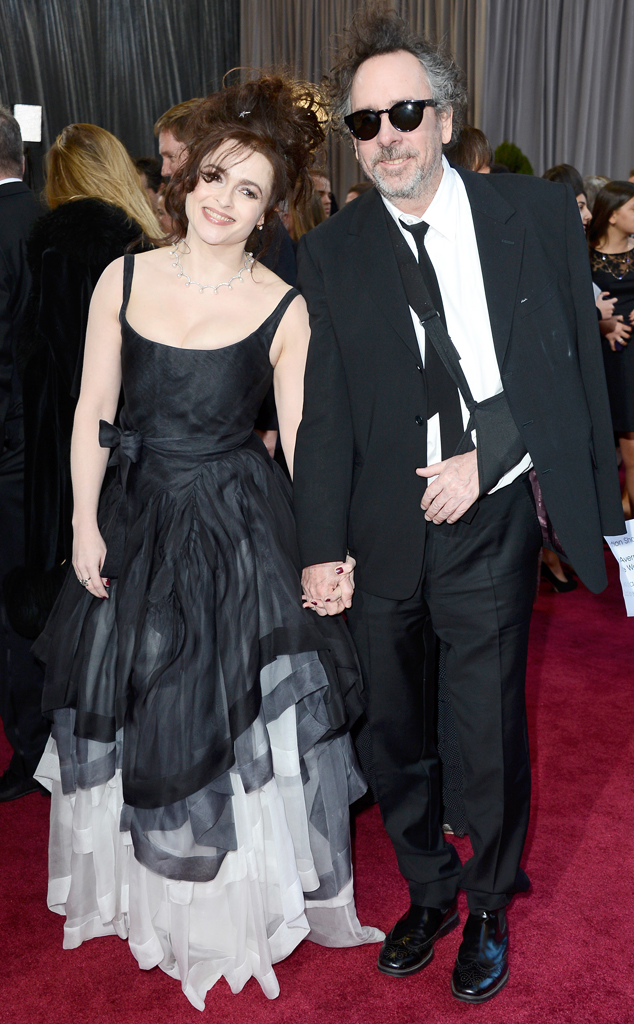 Frazer Harrison/Getty Images
Helena Bonham Carter is firing back at tabloid reports alleging that her longtime partner Tim Burton cheated on the Les Mis star.
After a very grainy photo appeared in the New York Post that reportedly showed the 55-year-old director kissing a mystery blonde, the 47-year-old actress is jumping to her partner's defense and slamming the allegations claiming that her man has been unfaithful.
"This is absolutely nonsense," a rep for the actress told E! News. "The pictures were taken whilst they were out and the large group includes family, friends and work colleagues."
The seemingly suspicious photo, which was reportedly taken in September, began making the Internet rounds yesterday as multiple tabloids reported that Burton was caught in an intimate moment with an unknown woman, with a source telling the U.K.'s Mail Online that the pair "stopped in an alley to kiss before making their way back to her car together."
Additional photos, which clearly show the Burton following the mystery blonde into a movie theater without any hint of intimacy, were also published in the Post.
Helena stepped out Friday in the wake of the cheating reports for a casual afternoon of shopping in London, where she was snapped trying to stay incognito in a pair of oversize shades, a black top hat and a large warm jacket. She did not appear to be upset by the cheating claims as she ignored the pesky paps and continued with her afternoon errands.
While Burton and Carter are not married, the couple has been together for 12 years and has two children together, 10-year-old Billy and 5-year-old Nell.
The long-term duo is also known for their unconventional ways, as they reside in two adjoining houses in Belsize Park, London.
They were last seen together in public in March of this year.