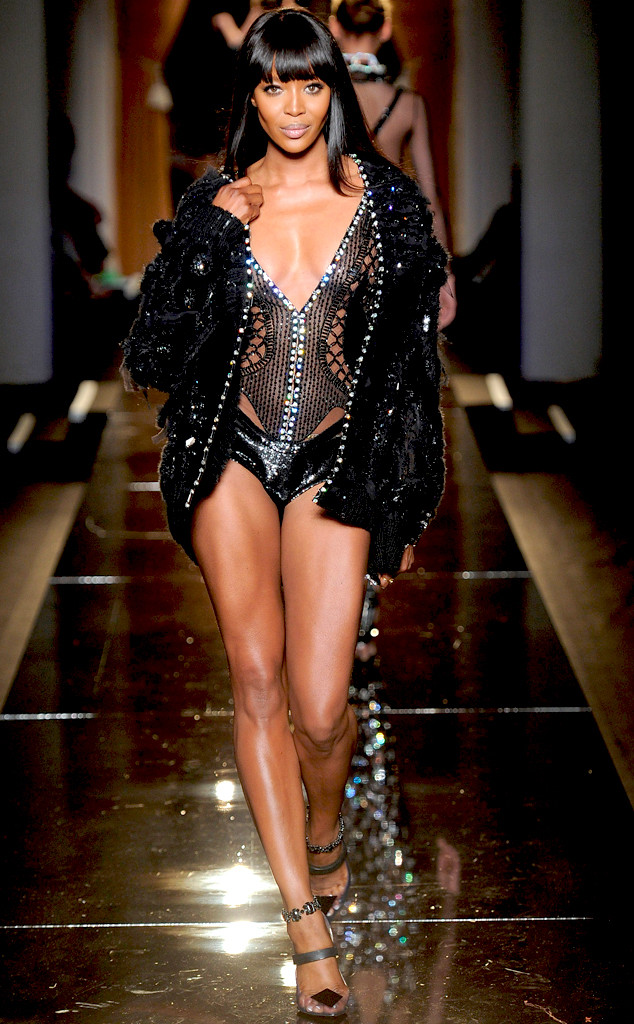 Catwalking/Getty Images
It had been 14 years since Naomi Campbell strutted down the runway for Versace at Paris Fashion Week, and the model spent weeks preparing for her big return.
"For ten days prior to the Versace show, I just drank juice—carrot, ginger, pineapple—to cleanse," the supermodel told The Edit.
Her method must have worked, because when she hit the catwalk the audience was left totally speechless.
"I was quite stunned at the reaction—I remember the room being quiet and I thought, 'Oh my God, they don't want me here!'" she shared, adding that the experience was "emotional."