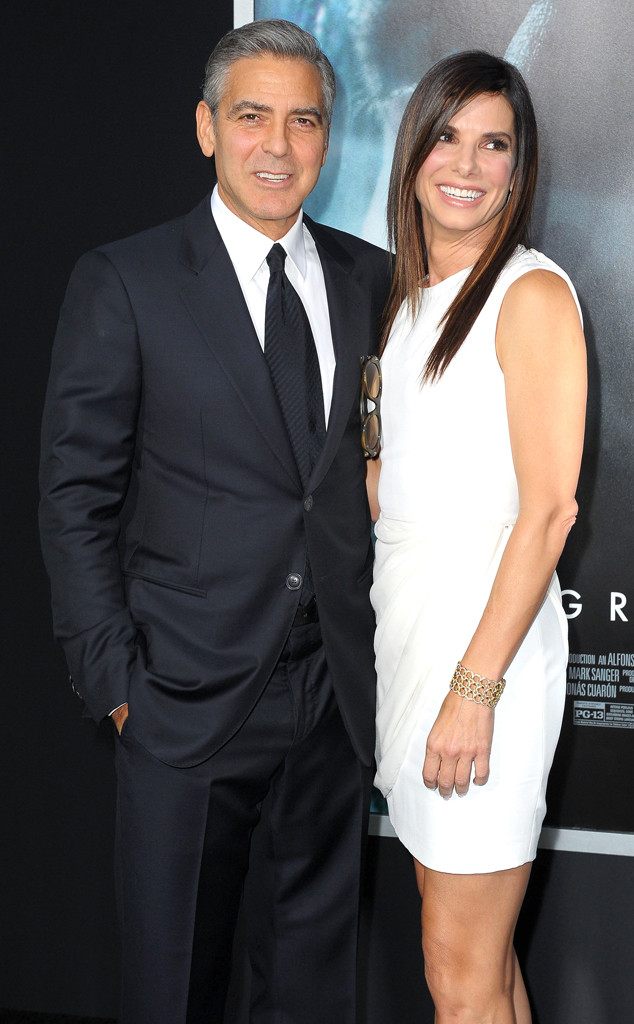 Michael Loccisano/Getty Images
Sandra Bullock and George Clooney have been friends for decades, but they've never shared the screen together—until now, of course. Fifteen years before they teamed up for Gravity, the actors came close to costarring in Steven Soderbergh's crime comedy Out of Sight.
"When you know each other, you don't think, 'Oh we have gotta work together,'" Bullock, 49, told Yahoo! Movies on Wednesday, Oct. 2. "Years ago I had a meeting with them for Out of Sight. They didn't want me for the film and I was like, 'Oh, our friendship is so over.' It obviously wasn't over. But that's the only time [we came close to being colleagues]."