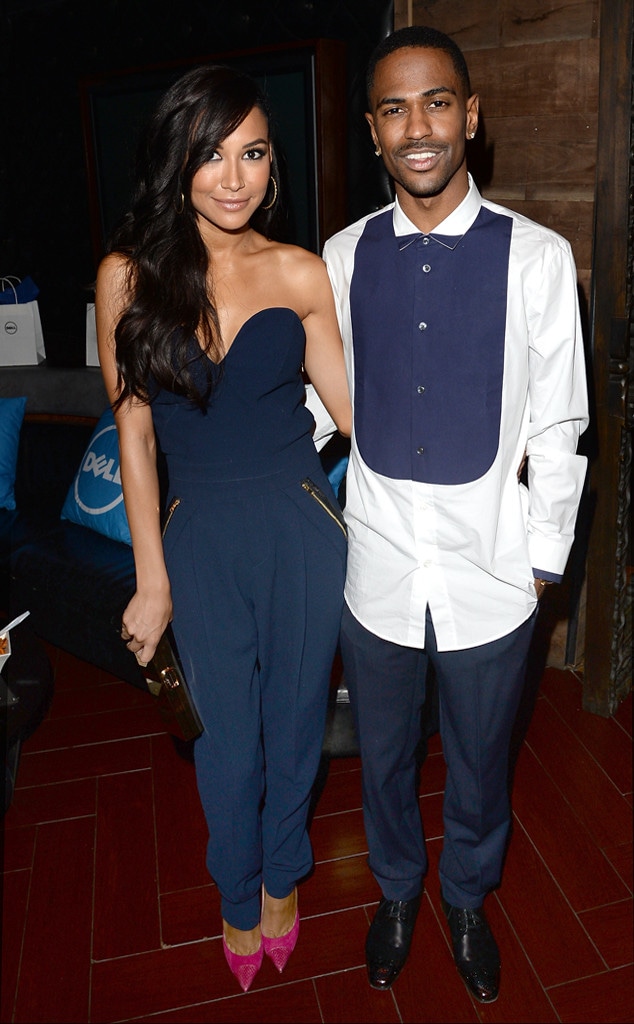 Courtesy of Jason Merritt/Getty Images for Dell
Remember when Naya Rivera got all wild over her brother's first NFL touchdown? Well, that's how we're reacting to this news!
It looks like Big Sean decided to put a (large and beautiful) ring on it because the rapper and the Glee star are engaged, her rep confirms to E! News (Just Jared first broke the news). Rivera even showed off her new sparkler tonight at Latina magazine's Hollywood Hot List Party!
The duo stepped out for the first time as a couple in April when they attended the premiere of the film 42 at the TCL Chinese Theater in Hollywood, however there were hints prior to that appearance that led fans to believe something was brewing between these two.
Alberto E. Rodriguez/Getty Images for Latina Magazine
A photo of the Glee gal making a stop at the rapper's big 25th birthday party at Wolfgang's Steakhouse in Hollywood earlier this year, and the "Mercy" lyricist 'fessed up to his not-so-little crush on the 26-year-old actress when he visited Los Angeles' hip-hop radio station Power 106.
During an interview, the DJ asked Big Sean to spill "the name of the hottest girl [he's] ever been with." And Sean responded: "Maybe it's, uh, Naya. Maybe Naya."
After their relationship became known, the couple admitted that they met on—wait for it—Twitter. After deciding to follow each other and having a couple direct messages back and forth, the once-tweeting pals became something more.
Big Sean even gushed about his girl to E! News, telling us, "Every morning I wake up, I look over at her and be like, 'I'm winning so hard.'"
Aw! Congratulations!