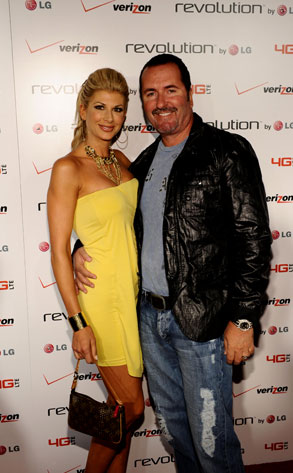 Michael Buckner/Wireimage
Real Housewives of Orange County fans have seen a fair amount of drama go down at Alexis Bellino's house.
But none of it involved federal agents—then or now.
"Today there was a posting on a gossip website stating that we were raided by law enforcement. It is an outright lie," Bellino said in an exclusive statement to E! News, referring to a report that the FBI busted in on the home she shares with husband Jim Bellino and their three children as part of a bank fraud investigation.