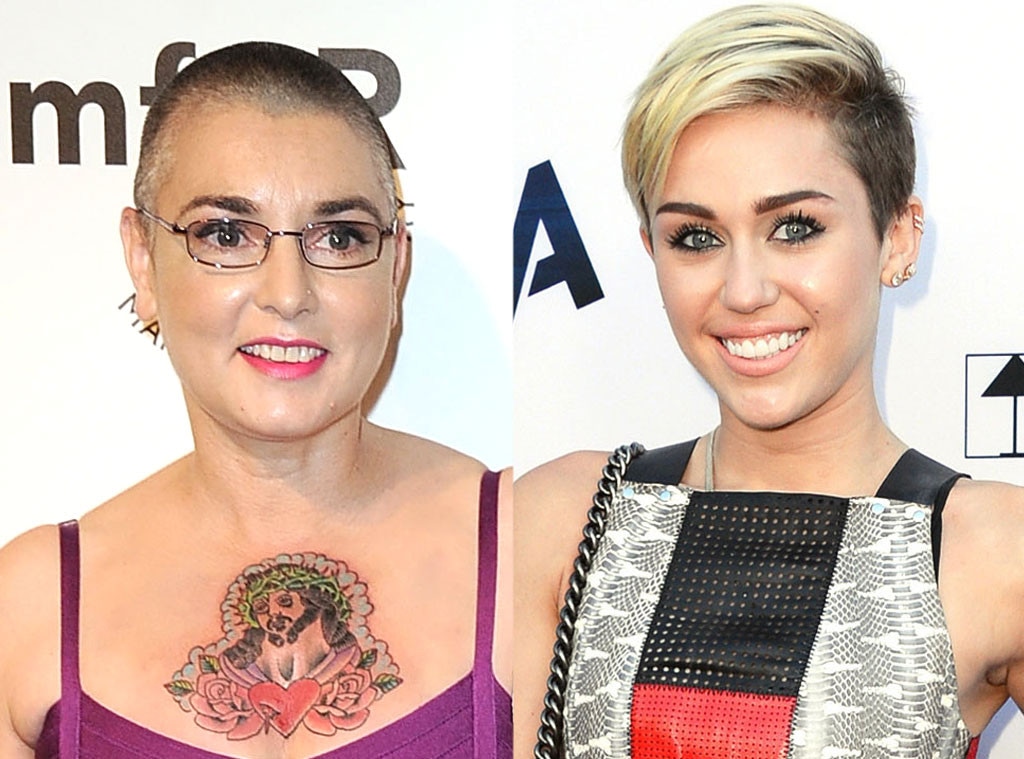 Getty Images/Frazer Harrison/WireImage
This back-and-forth between Miley Cyrus and Sinéad O'Connor continues, but the next course of action may become a face-to-face situation.
A string of events between the two celebs happened today to lead us to this point. After catching wind of O'Connor's open letter to the young pop star—expressing concern and worry that her overly sexual image will become her demise—Miley responded by blasting the Irish singer-songwriter's mental illness on Twitter.
As you can imagine, that really added fuel to the fire, and Sinéad slammed Cyrus for her acts, calling her an "anti-female" and "f--king stupid."
And now we're here.
It appears as though Miley saw O'Connor's scathing letter, and decided to respond via Twitter (again).
"Sinead. I don't have time to write you an open letter cause Im hosting & performing on SNL this week," she tweeted. "So if youd like to meet up and talk lemme know in your next letter. :)"
O'Connor hasn't replied to Cyrus' invitation (yet), but we're intrigued to see if she'll take her up on her offer and actually meet with the star.
To be continued...(probably)