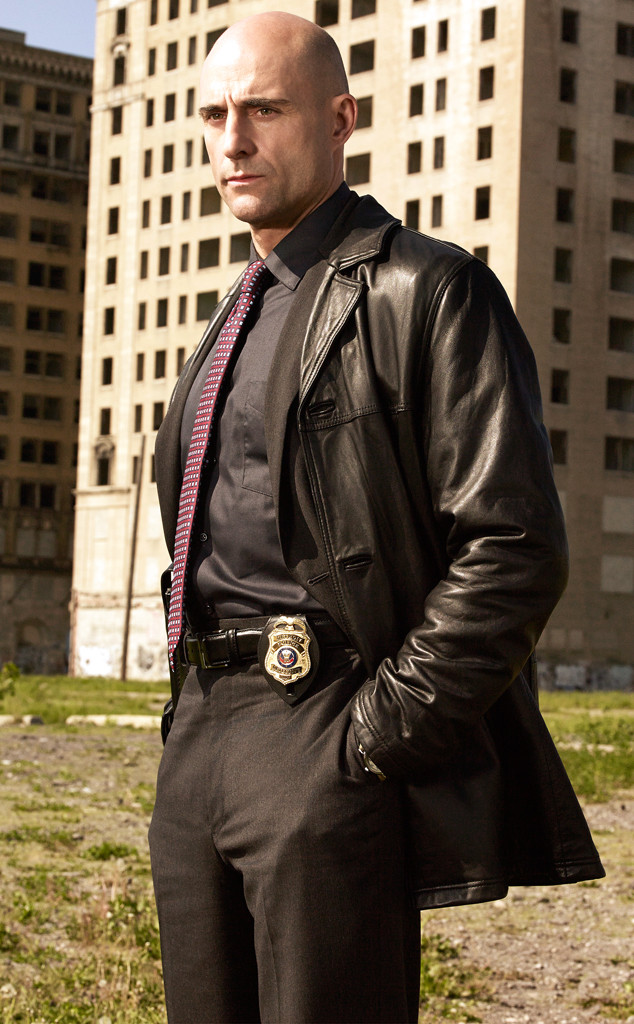 Frank Ockenfels 3/AMC
Yes, Breaking Bad is over and it's the worst thing ever. But we can't just give up on TV altogether; we have to keep moving forward! How about we show you an exclusive clip from Low Winter Sun's season-one finale? The show is on AMC just like Breaking Bad, so it'll be a smooth transition for you guys.
In this sneak peek at the two-hour finale airing thus Sunday, Frank (Mark Strong) is trying desperately to calm down Joe (Lennie James), who is slowly but surely unraveling. Part one of the finale, titled "Ann Arbor," will have Frank struggling with his sanity while the DPD finally catches a major break in the McCann case.