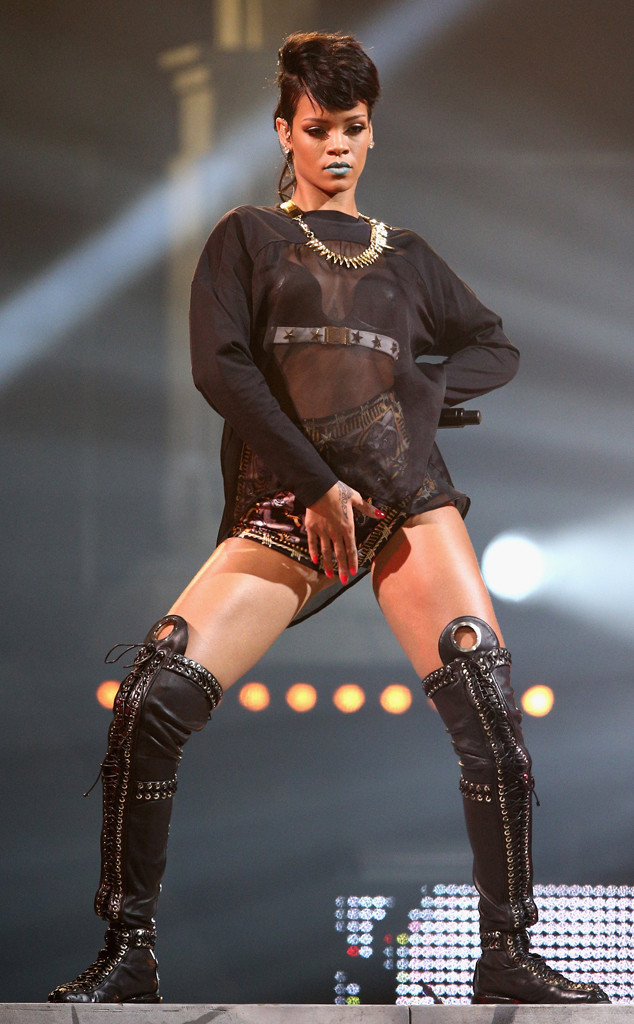 Cameron Spencer/Getty Images
Rihanna and her crotch-grabbing ways have taken over Sydney!
While performing at her concert at the Allphones Arena in Australia today, the "Pour It Up" singer couldn't stop feeling up her lady parts onstage. The sexy songstress was snapped a whole bunch of times singing with her hand on her crotch, her favorite go-to-dance move.
RiRi strutted her stuff and stuck fierce poses while wearing super-sexy black boots and a sheer black top over black and gold hot pants and matching bra top that showed off her midriff.