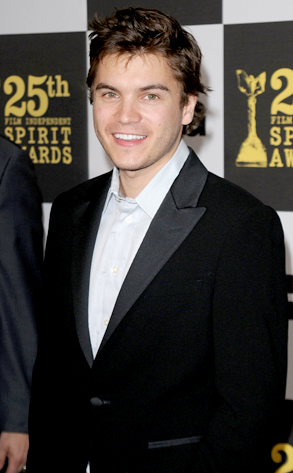 Jason Merritt/Getty Images
Congrats are in order!
Emile Hirsch is about to become a father for the first time, E! News has exclusively learned.
The actor is expecting a child next year with a woman that he dated in the past.
The two, who remain close friends, will be raising their little bundle of joy together.
This is exciting news for the Into the Wild star, who joked about having some baby news on his Twitter earlier this week.
"I have a baby announcement to make. I am in fact @RonanFarrow 's biological father," he tweeted in the wake of the Mia Farrow and Frank Sinatra paternity drama.