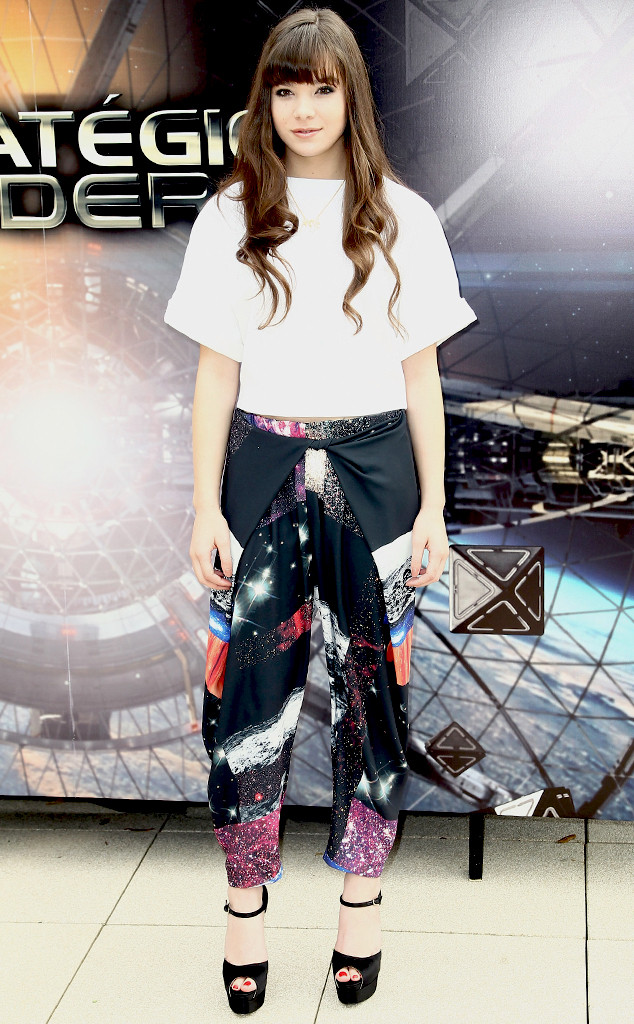 Julien M. Hekimian/Getty Images
We appreciate dressing in theme, but Hailee Steinfeld may be taking it too far.
We assume these galaxy print pants are a nod to her upcoming film Ender's Game—a movie about an advanced military academy in space. So maybe the Clover Canyon bottoms are a nod to the scenery she recently shot in? Maybe they were part of her outer space school uniform? Or did she steal a starry background and fashion it into some pants?