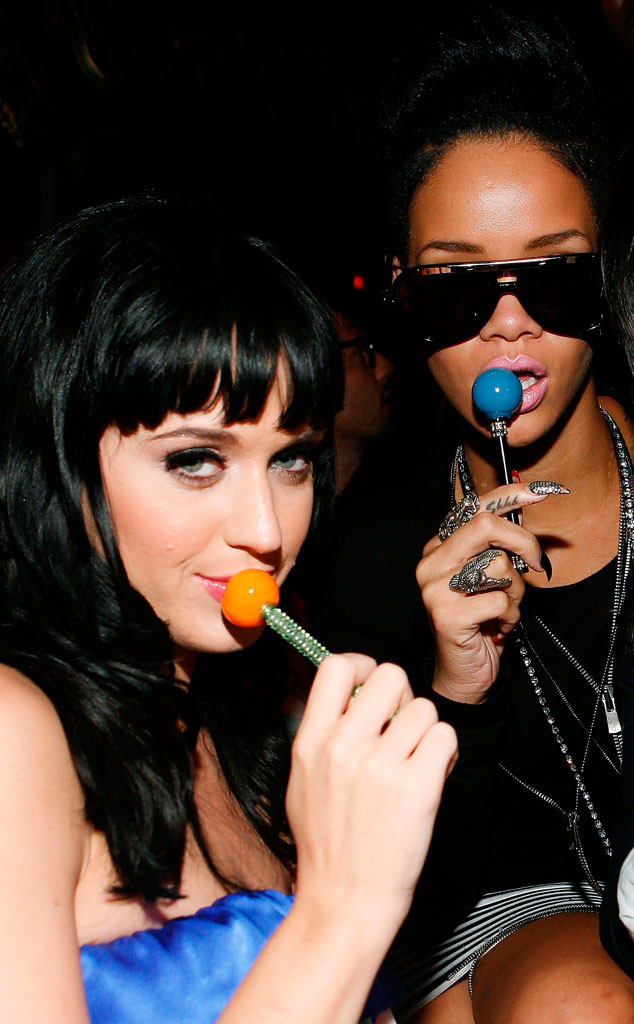 Courtesy: Amy Sussman/Getty Images
What works for Rihanna doesn't work for Katy Perry, according to the "Roar" singer herself. Speaking to the U.K.'s 95-106 Capital FM earlier this week, the 28-year-old musician explained why she won't be twerking up a storm in thongs and bra tops like her BFF did in the just-released "Pour It Up" music video.
"Maybe I'm just getting a little bit older and as you get older you realize, 'Oh I don't know if I can pull that off anymore,'" Perry said of toning down her look. "I mean, if I had Rihanna's body I would wear everything that Rihanna wears because she looks fabulous in all of it."