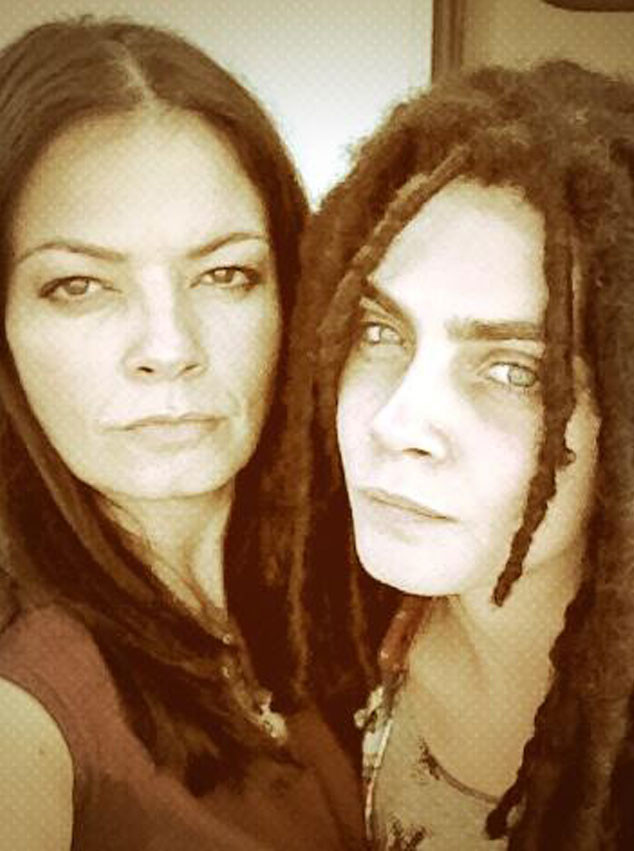 Twitter
Whoa, Cara Delevingne, is that you?!
We knew the stunning top model could pull off just about any look, but in this candid twitpic, we're totally taken aback by her funky dreadlocks wig while filming London Fields, an upcoming film based on the novel by Martin Amis.
Her makeup artist Sîan Richards snapped a selfie with the star showing off the wild 'do, captioning the photo, "Myself and @Caradelevingne messing about in her last day of shooting. I love her :)."