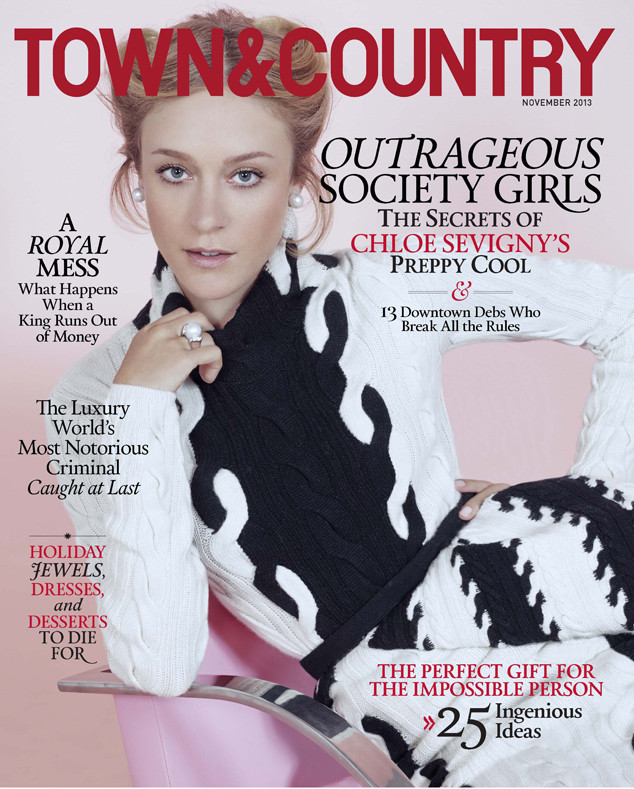 David Dunan/Town&Country
Chloe Sevigny is one reluctant It Girl.
As the cover girl of Town & Country's November issue, the blond beauty shared her thoughts about the title that's been bestowed upon her ever since she first broke out on the scene.
""It must come up when you Google me or something," she reasoned.
It doesn't, actually, but the 38-year-old wouldn't know that because she's not at all interested in her online reputation.
"I'd rather cut off my pinkie than Google myself," she shared.