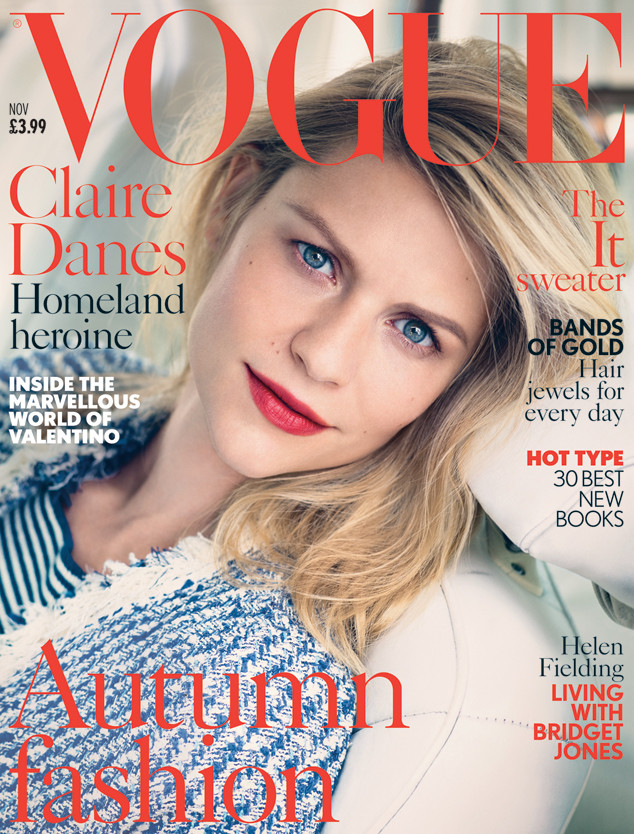 Courtesy British Vogue/Nathaniel Goldberg
Here's proof that the right lighting and perfect shade of lipstick can make all the difference in the world!
Claire Danes posed for both British Vogue and American Vogue in recent months, and we have to say there's a striking contrast when comparing covers.
On her U.K. cover, photographer Nathaniel Goldberg captures her lovely spirit and natural good looks quite effortlessly.
The Emmy winner looks fresh-faced and breathtakingly beautiful, with porcelain skin and stained cherry red lips.
Her bright blue eyes sparkle brightly as she offers a soft hint of a smile, her head leaning back ever so slightly, allowing for her blond locks to fall naturally around her face.