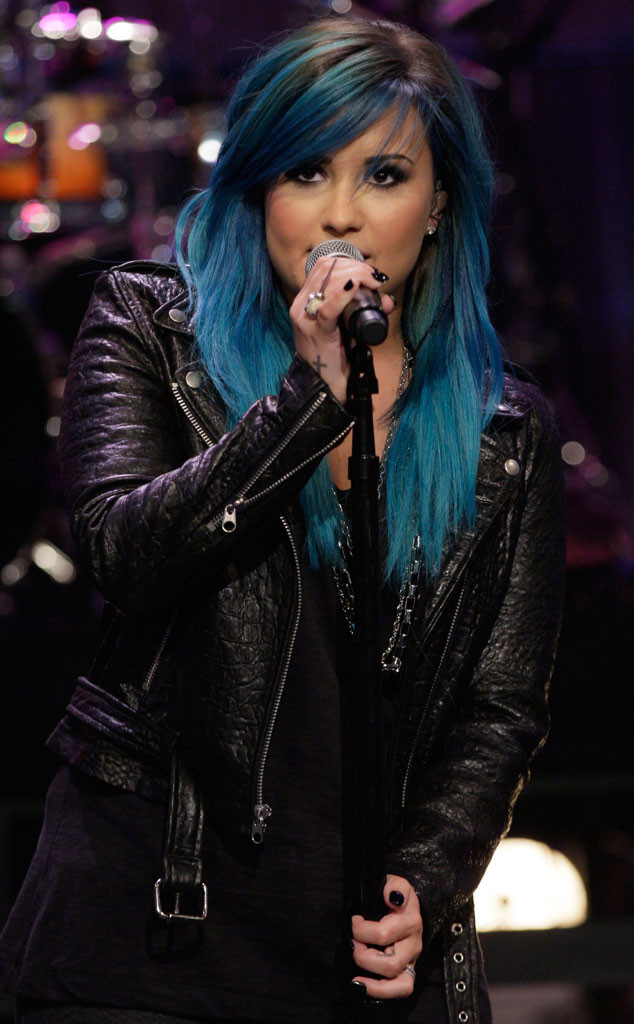 Stacie McChesney/NBC/NBCU Photo Bank via Getty Images
The new blue hue looks good on you, Demi Lovato! The 21-year-old singer and X Factor judged debuted a different hair color for her Wednesday, Oct. 2, performance on NBC's The Tonight Show With Jay Leno. The former blond sang her latest hit, "Neon Lights," the third single from her self-titled fourth album.
The tattooed pop star has rocked nearly every shade in the rainbow, sporting pink, brunette, auburn and black tresses in the past. Earlier this year, Lovato joked about her ever-changing hair color during an appearance on The Ellen DeGeneres Show. "You've heard I'm bipolar," she said, "so I change my hair a lot." No word yet on what inspired Lovato's latest beauty makeover.