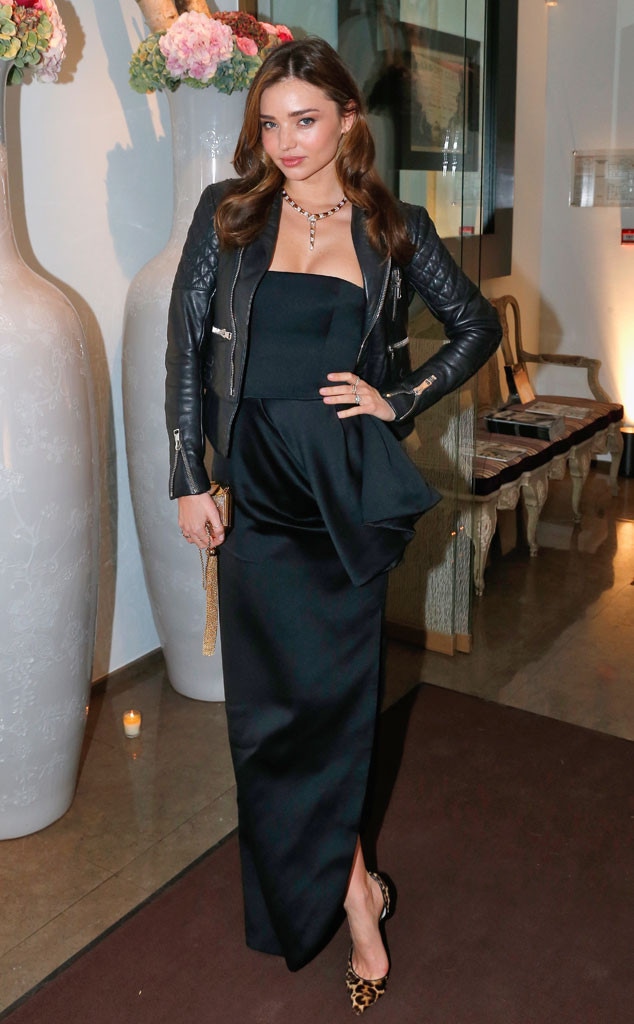 Bertrand Rindoff Petroff/Getty Images
Oops!
It seems that Miranda Kerr's chauffeur got a little lost while driving her around Paris Fashion Week earlier today!
In a video from the Daily Mail, the Australian model is seen getting out of a car with her assistant and walking towards the Cour Carree Du Louvre where the Louis Vuitton fashion show was taking place. However, just before getting to the building, Orlando Bloom's other half stops in her tracks before turning around and dragging her assistant with her.
"Can you ask the guys?" says Kerr's female sidekick, who's seen scrolling through her phone frantically and making calls. The two anxiously walk away and into a café to avoid the video cameras and photogs.
When Kerr finally emerged, a pap asks her what's wrong and she replied, "Stupid driver! I'm running late."
The PFW blunder seems to have a happy ending though. The video later shows Kerr running into the Vionnet show.
Earlier in the day, Kerr posted a pic showing her getting ready for the show, writing, "Hair and makeup for @vionnet_paris." Later in the day, after the chauffeur mix-up, Kerr hit an event for Balmain and was all smiles.