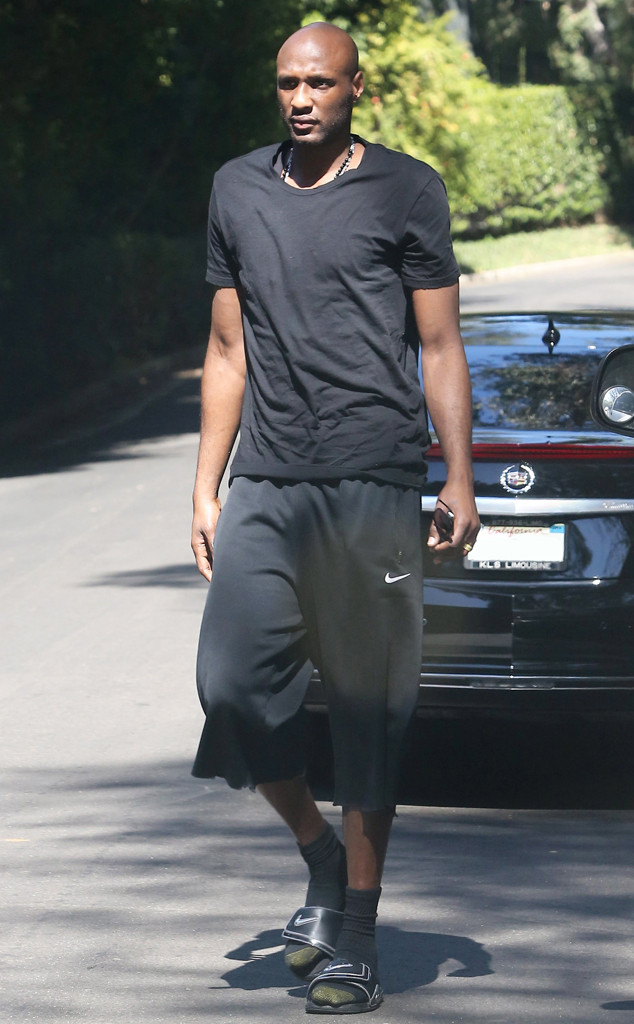 RS/X17online.com
Khloé Kardashian Odom and Lamar Odom aren't speaking publicly about their recent tough times, but the wedding rings they're both wearing do some talking for themselves!
On Tuesday, Oct. 1, the 33-year-old athlete was spotted leaving his and Khloé's marital home around noon wearing an all-black ensemble—and yes, his wedding band.
Then on Wednesday, Oct. 2, Khloé was filming Keeping Up With the Kardashians on her way into Katsuya sushi in L.A. for lunch. The 29-year-old E! star showed off her svelte figure in a sexy, fitted black dress and made no effort to conceal the gigantic engagement diamond on her left hand.