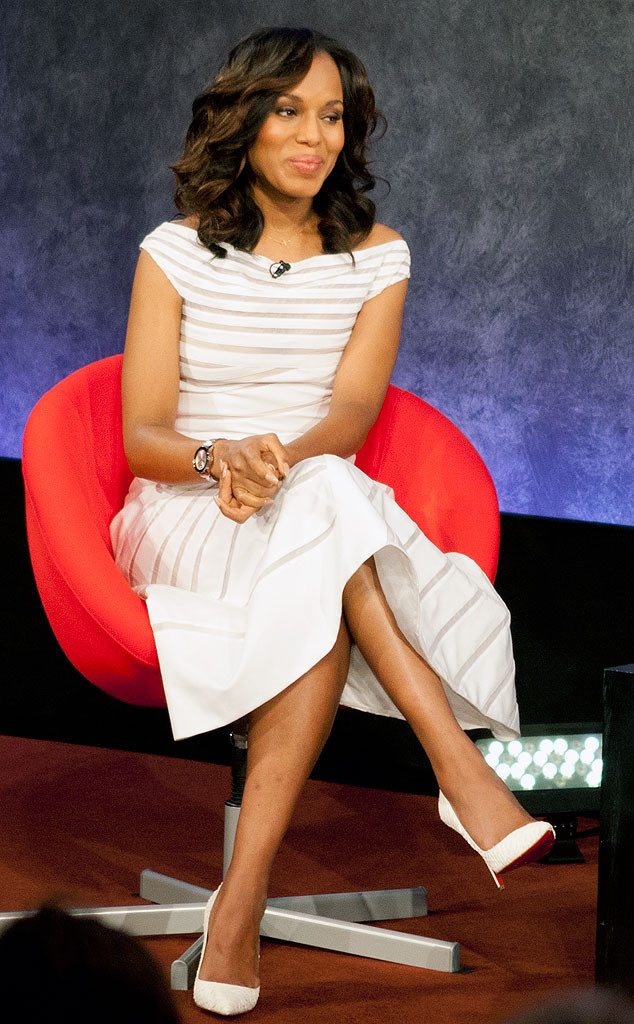 Jennifer Cooper, E!
Kerry Washington knows who could've persuaded Congress to avoid the impasse that led to a shutdown of a number of government services this week.
Too bad he's not real.
"I don't know what Olivia would do, but I think in Olivia's world Cyrus would have handled it way before she would have to get involved," the Scandal star exclusively told E! News—referring to her Ms. Fix-It character and the president's crafty chief of staff, played by Jeff Perry—at the "She's Making Media: Kerry Washington" panel today at the Paley Center for Media in New York City.