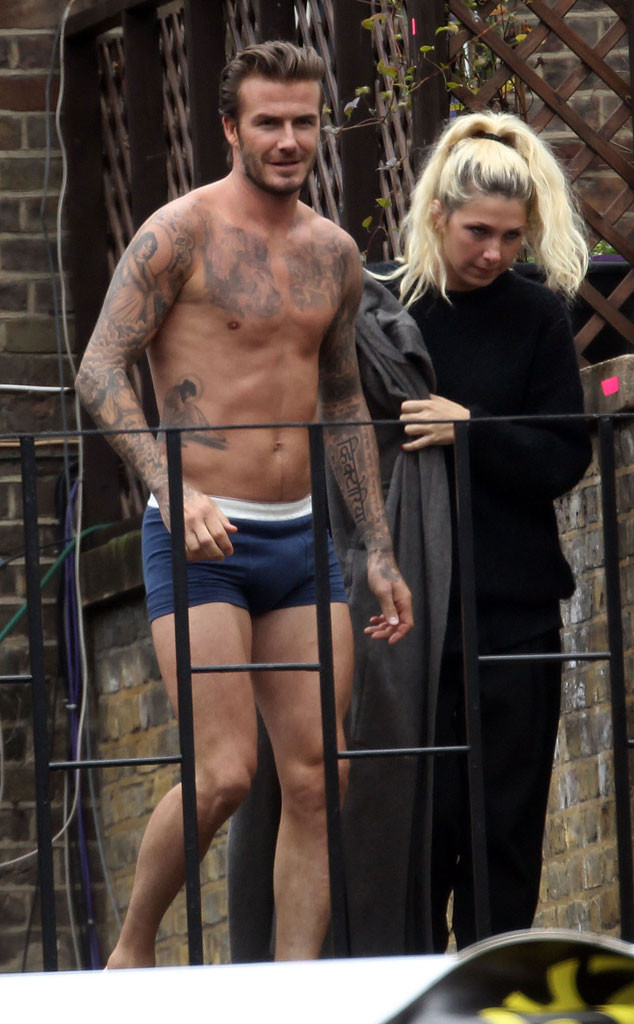 INFphoto.com
Don't quit your day job, David Beckham—seriously, don't do it!
The retired soccer player stripped down to his skivvies for the second day in a row to film additional scenes for his H&M underwear campaign. This time, the 38-year-old father of four went shirtless and wore blue and white briefs on Wednesday, Oct. 2.
Despite the day's average temperature of 62 degrees Fahrenheit, Beckham seemed quite comfortable in the streets of London. At one point, he wore a harness and zip-lined through a local neighborhood.