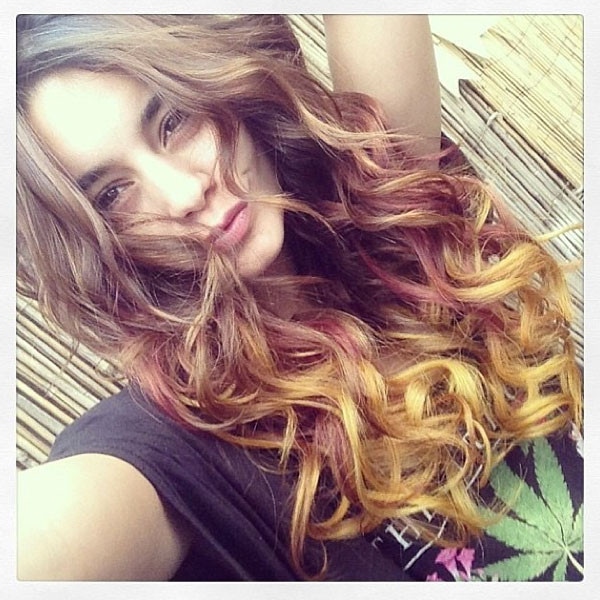 Instagram
Vanessa Hudgens is ringing in the new fall season by changing up her hair color!
The 24-year-old actress took to Instagram yesterday to show off her new tricolor locks. "Autumn hair ;) thanks to @hellobeautifulsalonnyc and @hollystyls," she wrote in the photo's caption.
In the shot, Hudgens shows of her long, curled locks, which are now a combination of a dark brunette color, a lighter blond color and a third red hue. Talk about a colorful way to ring in fall!
Bunny, PacificCoastNews.com
This is the second time the High School Musical star has switched up her hair color in the past few months. Hudgens showed off two-toned ombré hair back in August after paying a visit to West Hollywood's hip Nine Zero One Salon.
"It's for this movie that I'm doing [called Kitchen Sink]," she told us at the time of her new look. "I didn't do it for life, I did it for a character. The director wanted me blond but not to the extent of Spring Breakers. We went for a different look and my character's a really floaty, stoner chick."
"I love it!" Hudgens continued of her ombré hair. "It's fun. I love changing the way that I look constantly. I get bored very quickly. It's a nice change."