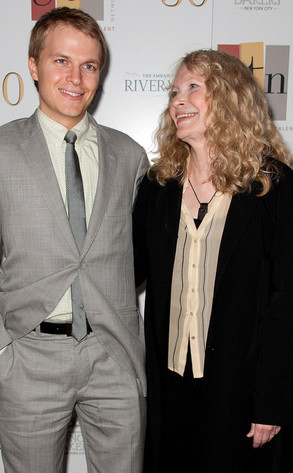 D Dipasupil/FilmMagic
How's this for a biological bombshell?
Mia Farrow has revealed that Frank Sinatra could be the father of her 25-year-old son Ronan, and not, as it has widely been believed, Woody Allen.
While discussing her relationship with the legendary crooner, to whom the actress was married to between 1966 and 1968, with Vanity Fair, Farrow admitted Sinatra was the great love of her life and "we never really split up."
When asked if Ronan could be Sinatra's biological child, Farrow simply replied, "Possibly."