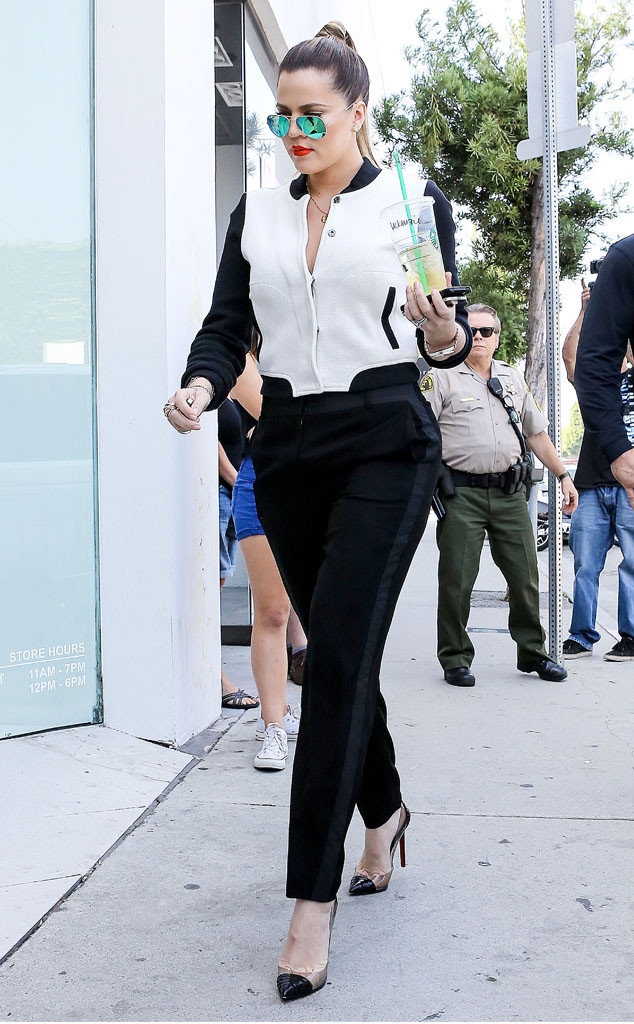 SPOT/AKM-GSI
Khloé Kardashian Odom is dealing with a lot right now, but she still makes time for all her dolls!
On Tuesday, Oct. 1, the 29-year-old E! star hosted a #kantstopkhloe Facebook chat to interact with her fans. And while she didn't directly address hubby Lamar Odom's current situation, she did allude to how she was coping with everything right now.
When one fan called the brunette beauty "an inspiration" and praised her for "how you carry yourself through all of these hard times," Khloé was appreciative of the kind words. "I'm trying my best," she replied. "Kisses."