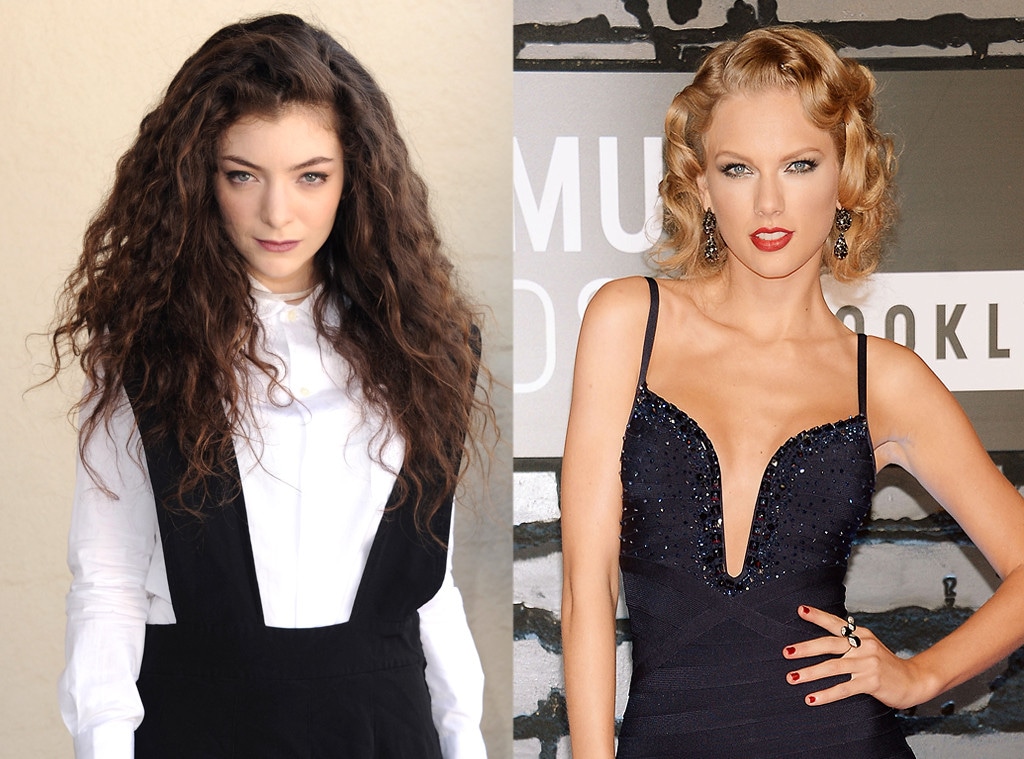 Jon Kopaloff/FilmMagic, Dimitrios Kambouris/WireImage
Lorde didn't mean to call Taylor Swift an unrealistic role model—that's just how it came out.
"I think i cocked that up a bit and what i said wasn't put in context also," the 16-year-old singer-songwriter wrote on her Tumblr, clarifying comments she made to Metro Magazine about Swift.
"Taylor Swift is so flawless, and so unattainable, and I don't think it's breeding anything good in young girls [who might think] 'I'm never going to be like Taylor Swift, why can't I be as pretty as Lorde?' That's f--king bulls--t."
Not exactly an insult, but not exactly a ringing endorsement, either. But let Lorde explain:
"what i meant was: there's a lot of importance placed on physical perfection in this industry," wrote the New Zealand-born "Royals" artist, "and i wish my favourite stars didn't look perfect because i think fans (me included) have these feelings of worthlessness, like they'll never be as pretty/talented/whatever, as a result of this intense photoshop culture and the endless strive for perfection.
"ts was the first person i thought of, which i regret," Lorde continued. "she happens to be good looking, but i think she actually uses her other imperfections in an incredibly powerful and relatable way. taylor swift has a very unique vision, which i admire. i think somewhere along the line also there was a misquote where people got the impression i thought writing about love was shameful. i don't! i just haven't found a way of doing it which is powerful and innovative, which is why i don't."
All in all, the teen concluded, Swift is the kind of role model for her fans that Lorde thinks she herself "will probably never be."
"i admire her very much for this reason. basically, this is an apology for not thinking too hard before i speak. peace," Lorde signed off.
Surely Taylor will understand that Lorde wasn't trying to be mean. Or she's got new song fodder. One or the other.