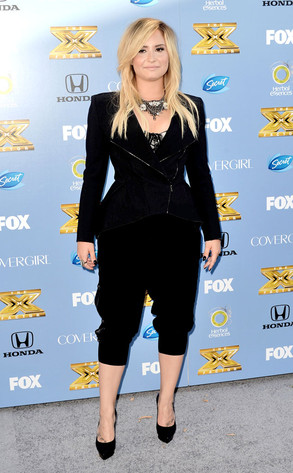 Kevin Winter/Getty Images
Simply put, Demi Lovato is too cute for words.
The "Heart Attack" singer decided to take to Twitter to jump on the Throwback Thursday just a few days early.
"I was born ready….to WERRRKKK!!!!!" she wrote as a caption for a GIF of herself dancing at the precious age of 3.
Little Lovato is seen showing off her best ballerina moves at a dance recital in 1995—she hasn't changed one bit!
And the brunette beauty has been nothing short of a busy bee lately.
Between announcing her upcoming tour, releasing new music and being on X Factor, Lovato is absolutely everywhere.