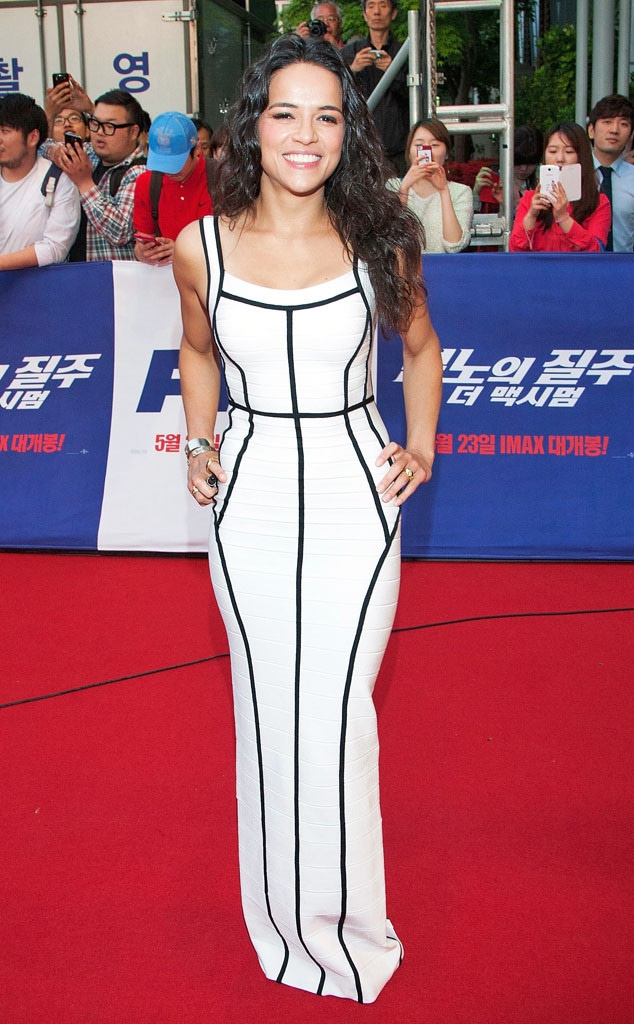 Han Myung-Gu/WireImage
Is she a lesbian? Is she straight? Does she play for both teams?
Apparently, a lot of people wonder about Michelle Rodriguez's sexual orientation—as the star says in a recent interview—but the wondering stops now. The actress has put an end to the constant questioning and assumptions regarding her sexuality and revealed that she has "gone both ways."
But it wasn't just your ordinary reveal. Rodriguez was very blunt about the entire matter (as she always is).
"I don't talk about what I do with my vagina, and they're all intrigued," she told Entertainment Weekly. "I've never walked the carpet with anyone, so they wonder: What does she do with her vagina? Plus, I play a butchy girl all the time, so they assume I'm a lesbo."
And that's when Rodriguez said, "Eh, they're not too far off. I've gone both ways. I do as I please. I am too f---ing curious to sit here and not try when I can. Men are intriguing. So are chicks."
This isn't the first time the Avatar star has let it rip on the topic (although it is the first time she's given a definite answer).
In 2008 during an interview with Latina magazine, the celeb responded to questions about her sexuality with, "If I wanna f--k a girl, a boy, a dog—that's my business. That's why there's bathroom doors."
Three years later, Rodriguez was asked whether or not she's a lesbian by RumorFix on the red carpet of the Battle L.A. premiere, and she answered in her oh-so-elaborate tone, of course.
"I'm not a lesbian...yeah. Michi likes sausage."
Got it.