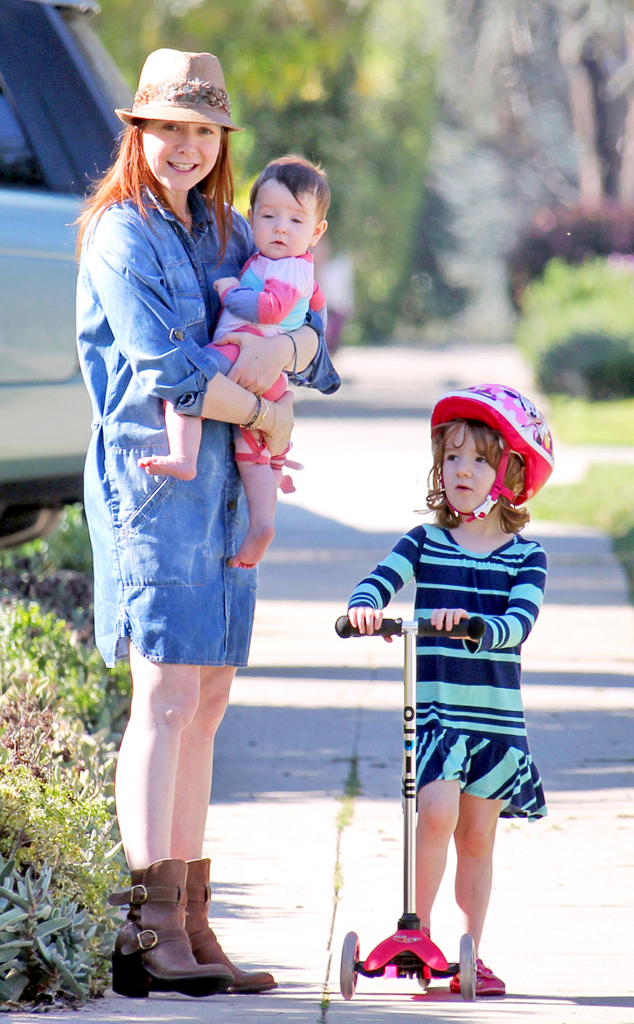 KVS/Pedro Andrade, PacificCoastNews.com
Ah, motherhood!
A time for bonding, singing lullabies…late night feedings.
While babies undoubtedly bring parents lots of joy, they also usher in a ton of new responsibilities.
And if anyone can relate to moms who are learning how to balance life with a bouncing bundle of joy, it's Alyson Hannigan, who has welcomed not one, but two beautiful babes into her life!
Thankfully, she's picked up a few tips along the way—and she's willing to share 'em with first-time moms.
Here's what she had to say: