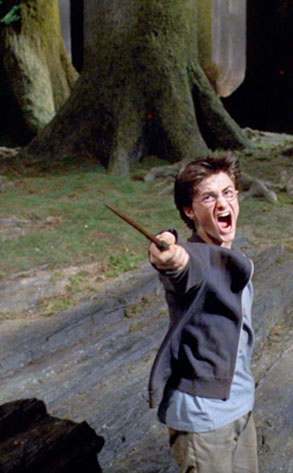 Warner Bros.
UPDATE: A source tells E! News that the studio routinely trademarks names and phrases. In this case, it isn't for any particular upcoming project.
More exciting news for Harry Potter fans!
On the heels of the announcement that author J.K. Rowling has teamed up with Warner Bros. to make her screenwriting debut, penning a Harry Potter spinoff series based on her 2001 book Fantastic Beasts and Where to Find Them, comes the news that the studio has reportedly trademarked additional book titles referenced in the H.P. novels.
According to Zap2It, Warner Bros. has already trademarked Fantastic Beasts and Where to Find Them, as well as the novel's fictitious author, Newt Scamander, but have now added additional titles, including Tales of Beedle the Bard and Quidditch Through The Ages, to the trademark mix.