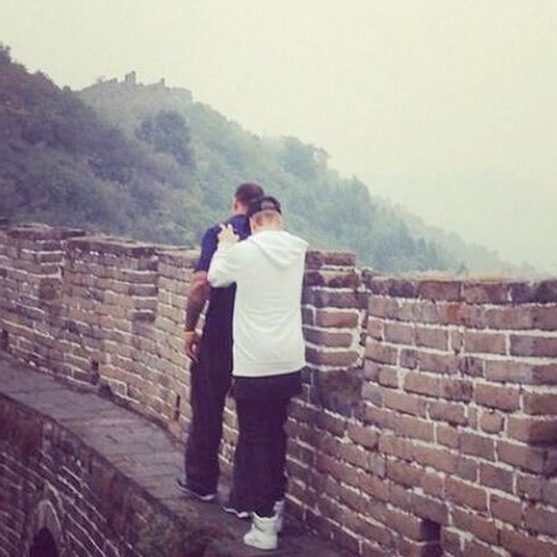 Instagram
As if seeing one of the greatest wonders of the world wasn't enough, Justin Bieber needed a perfectly unobstructed view of the Great Wall of China.
The 19-year-old stopped by the historical landmark on Monday and was spotted being carried on his bodyguards' shoulders throughout his visit.
Fans took to Twitter and Instagram to document the "Beauty and the Beat" singer's length stay at the Chinese attraction.
Justin, who was surrounded by a team of about ten men, posed for snapshots, selfies and videos as he walked around the ancient monument. (Yes, guys, he actually walked part of the way!)
The Biebs has been sure to spend some time playing the role of tourist and sightseeing while he's overseas.
He's currently on his Believe world tour, where he's performing on the Asian leg until Oct. 12. Up next for the pop star is the Latin and South America, followed by several dates in Australia at the end of the year.
And despite being a busy Biebs, we're glad he's got plenty of time to see all the things that China has to offer—even if it's with a little help from his team.