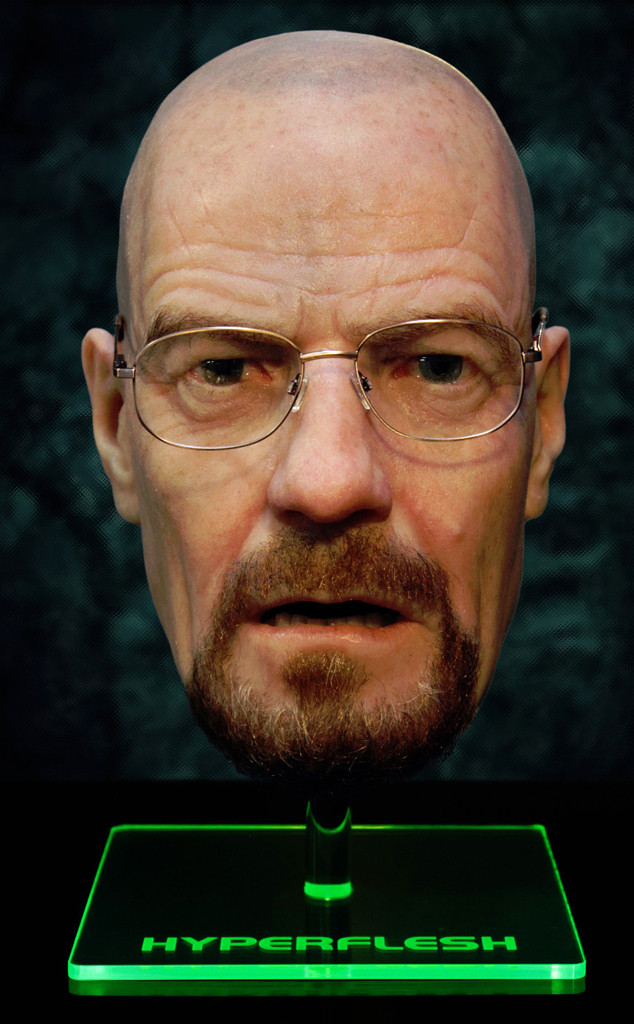 Ebay
Apparently we aren't the only ones having a hard time letting go of Breaking Bad! (This story is brought to you from the fetal position...36 hours and counting.)
Stephen Colbert laid into "man of the hour," creator Vince Gilligan on Monday's The Colbert Report, going so far as to chain him up with a laptop at hand and scream "It's not over until I say it's over...Keep working, bitch!"
But spoiler alert (duh): Walter White's (Bryan Cranston) story is most definitely over. Forever.
Gilligan told fans what was perhaps the biggest question leading into Sunday night's finale—which broke the show's ratings record with more than 10 million viewers—why did Walt have to die?
"Why not keep him going, at least in The Walking Dead?" Colbert jokingly asked Gilligan. "He could get even smarter eating all those brains!"