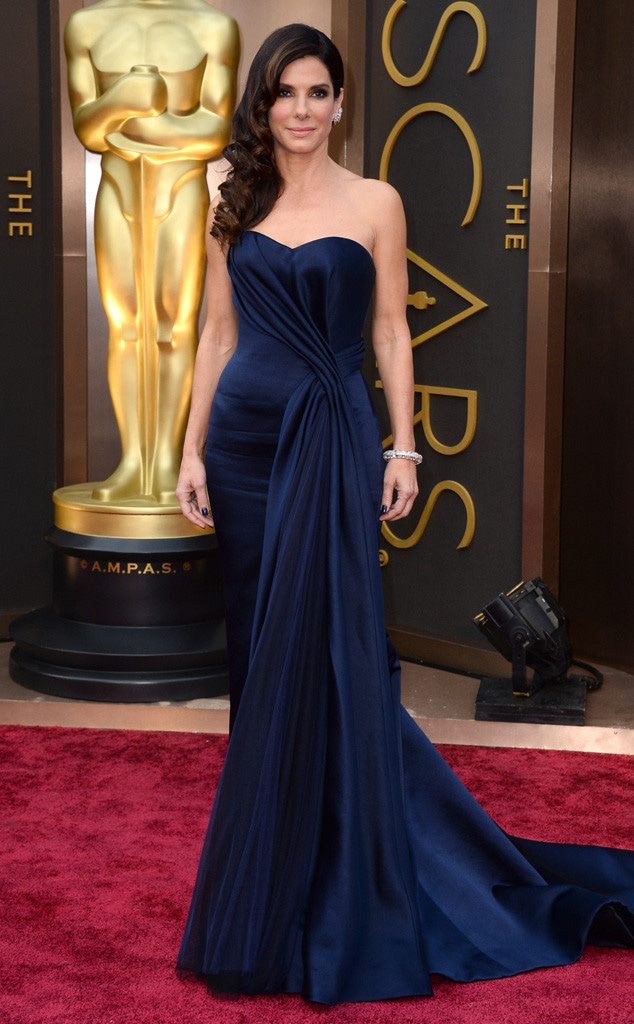 Jordan Strauss/Invision/AP
New season, new 'do!
Sandra Bullock is proving to be one cool mama to her 3-year-old son, Louis.
The adorable tot was seen sporting a spanking-new Mohawk hairstyle while out and about in Los Angeles on Monday.
But this isn't the first time that the little one has opted for the punk rock mane. Back in 2012 Sandra's pride and joy debuted the look while leaving his preschool playground.
Looks like someone is developing quite a signature sense of style—and at such a young age!
Little Louis may still be a wee one, but the Gravity actress is growing increasingly concerned that he'll realize just how famous his mama is when he gets older.
When asked on the Today show Tuesday about her recent handprint and footprint ceremony at the famous TCL Chinese Theater in Hollywood, she said, "You try not to make a lot out of it, but having him [there]...he's made everything sweet."
She even had Louis make his own handprint and footprint at a private ceremony with family back at their home.
"Later on when he hates me and I'm an embarrassment, I'll say 'Come here, let me show you what we did when you were younger and how much you liked me at that time'," she added laughing.
Something tells us she won't ever have to resort to those measures!