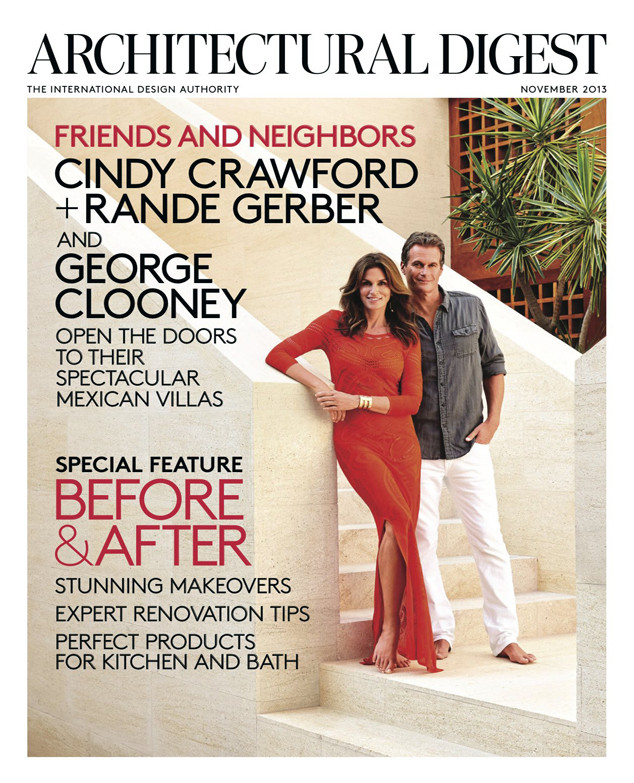 Björn Wallander/Architectural Digest
George Clooney, Rande Gerber and Cindy Crawford know how to vacation in style.
The longtime friends' twin Mexican seaside villas are featured in the November issue of Architectural Digest, in which the pals also open up about their mutual love of tequila, their inspiration for building the neighboring homes and their famous friendship that has spanned over 20 years.
The trio decided to build the side-by-side villas several years ago in Los Cabos, Mexico, after discovering an oceanfront lot and prime piece of property.
Originally, they opted to build one large home, but later settled on building two independent structures, resulting in a large family style compound which they've dubbed Casamigos, meaning House of Friends.