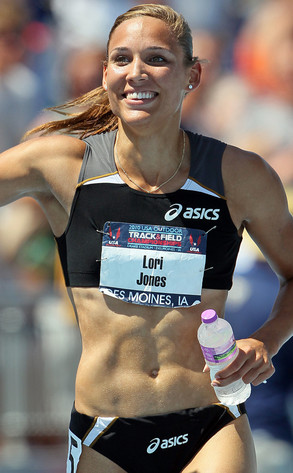 Andy Lyons/Getty Images
YOLO, Lolo! Two-time U.S. Olympian Lolo Jones has eating like crazy this year—all for the sake of her sport. The hurdler and aspiring bobsledder currently weighs 157 pounds. "I'm the heaviest I've ever been in my life," says the Winter Olympics hopeful. "It took so much work. I'm three pounds away from my ultimate goal."
Jones has been consuming 9,000 calories daily to help power a 400-pound bobsled. "I'm pumped about this muscle weight," she tells USA TODAY Sports. "My abs are still there. I'm still cut, just super solid."