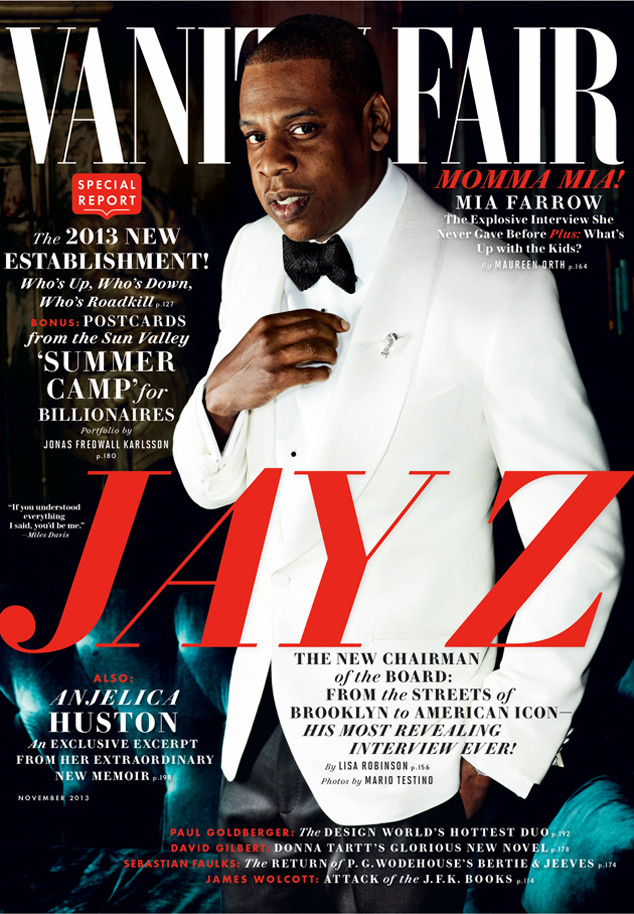 Vanity Fair
Beyoncé is talented, successful, classy, and by all accounts, a good girl.
But according to Jay-Z, he's brought out her bad side! In a candid interview with Vanity Fair's November issue, the rapper is asked if Bey is still a good girl. He replies, laughingly, "Nah. She's gangsta now."
Jay, 43, also confirms the Magna Carta lyric, "She was a good girl, 'til she knew me" is about his wife, 32. But, to be fair, it was Beyoncé's sweet, kind and genuine personality that initially drew him to her—and Jay had to earn her affection!