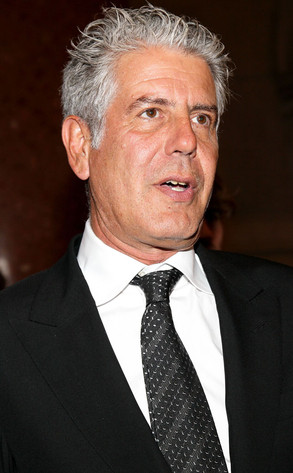 Steve Mack/WireImage
Anthony Bourdain is apologizing for insulting a very sacred food favorite of New Mexico locals: the Frito pie!
The food critic recently visited Santa Fe's Five & Dime General Store's snack bar to try their world famous Frito pies for his new CNN travel show Parts Unknown. Bourdain had a less-than-favorable review of their famed snack, calling the chili used in the dish canned and likening the cheese to a "day-glow orange cheese-like substance."
He also claimed that the Frito pie is not native to New Mexico—gasp!—but was instead invented in Texas.
"Neither the Frito, nor the Frito pie, are indigenous to New Mexico. They were actually Texan," Bourdain said on the episode. "New Mexico, you have many wonderful thing. I think, let Texas have this one."