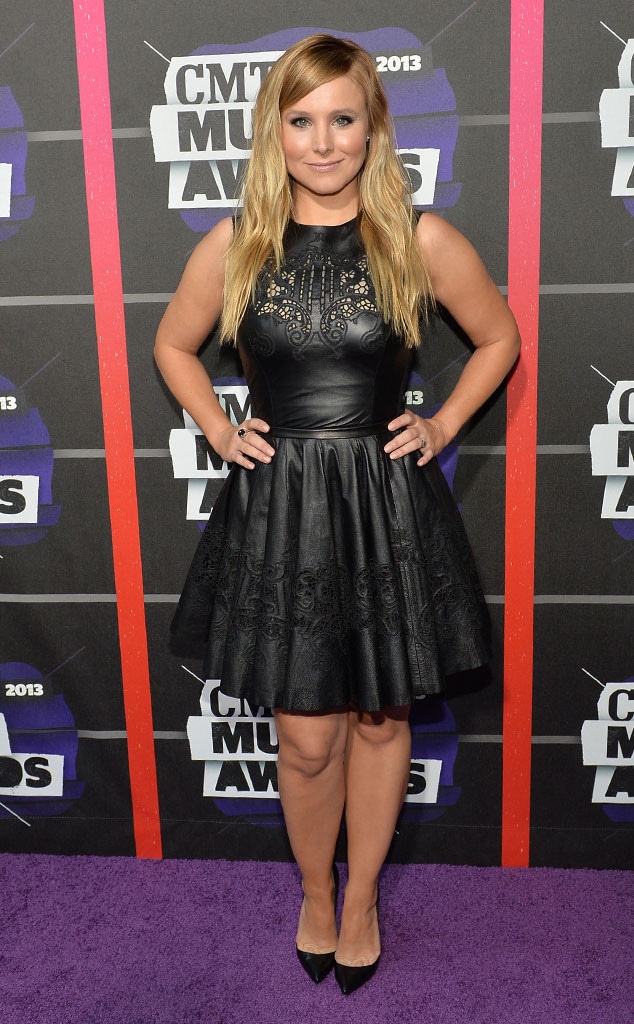 Rick Diamond/Getty Images
First time mom Kristen Bell has made no secret about the fact that she's refusing to hop on the Hollywood trend of rapidly losing one's baby weight.
And while she's not letting her figure consume her, she also makes no qualms about the fact that she eventually wants to return to her prebaby body.
"I'm definitely trying to lose it—I want to be clear," the blond beauty recently told E! News. "But I'm not letting it keep me up at night and I am not letting it become the narrative of my life for the next year."
Still, considering she's skipping the drop-the-weight-in-a-hot minute approach, and that it's only been six months since she and hubby Dax Shepard welcomed little Lincoln into their lives, we just had to know what the stunning mom has been doing to slim down—because she's looking pretty good!
"I have started running between 10 and 20 minutes, just on the treadmill three or four times or week," she revealed. "Or two or three, depending on what the weeks look like."
It's a low-key approach that's as refreshing as it is realistic—and one we're sure busy moms who are themselves trying to shed a few pounds will appreciate.
Bell's also experimented with new workout routines since becoming a mom.
"I just I started doing Pilates, I guess, probably three months ago to really get core strength back," she said. "I have a girlfriend who's a trainer and she comes to my house."
But for those occasions that she wants to get out of the house, she logs in the occasional spin class.
"Sometimes I go to SoulCycle, which is my worst nightmare, but I feel like Superman when I leave," Bell told us. "I've never sweat so much in my life than when I've been there!"
And for those moments when she hits the red carpet and could use a little help looking picture perfect, the former Veronica Mars star has no shame in admitting she relies on a little help from waist-cinching underthings.
"I also get a lot of help from Spanx and there's a great compression garment called Design by Veronique, which has post-surgical compression garments," she shared. "They're medical grade—they're like catsuits—and I wear them under outfits.
But even if her postbaby weight were to show, Bell wouldn't sweat it.
"It's like, by the way, don't you want to look like you've had a baby?" she said of those gals who feel the lose the weight overnight. "I'm sitting here with you, I'm crunched over, I have a huge muffin top—who cares?!"