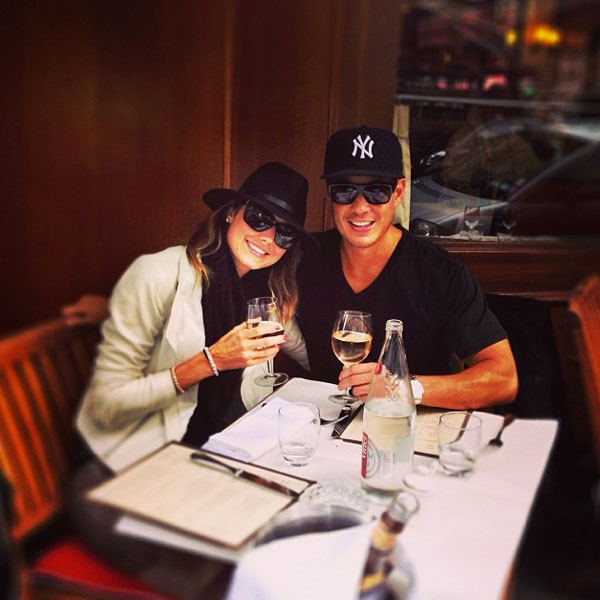 Instagram
Stacy Keibler has moved on from ex George Clooney.
The 33-year-old Supermarket Superstar host is dating businessman Jared Pobre, a source confirms to E! News.
"He's a really great guy and very good to her," the source tells us. "They've been friends for years and just turned into something more."
Keibler and Pobre are so smitten that they're currently enjoying a romantic getaway in Paris together for Paris Fashion Week. The blond beauty posted an Instagram pic of them on a dinner date with the caption, "Love being in the city of love! @jaredpobre."
In the photo, the cute couple raise their glasses while sitting at a restaurant table together. Both sport sunglasses and matching smiles while putting their arms around each other.
Last week, Keibler shared a pic of herself, Pobre and two friends in front of a private jet pre-Paris with the caption, "#killingit #teamlifechange @jaredpobre @alecmonopoly #davidtrends."
Pobre, 38, is the founder and CEO of Future Ads, a company that works in online advertising, app distribution and gaming monetization. Keibler's rep declined to comment on her client's personal life.
Keibler split with Clooney in July after dating for two years. "She's not looking for a boyfriend again right now," a source told us of the then-single Keibler.