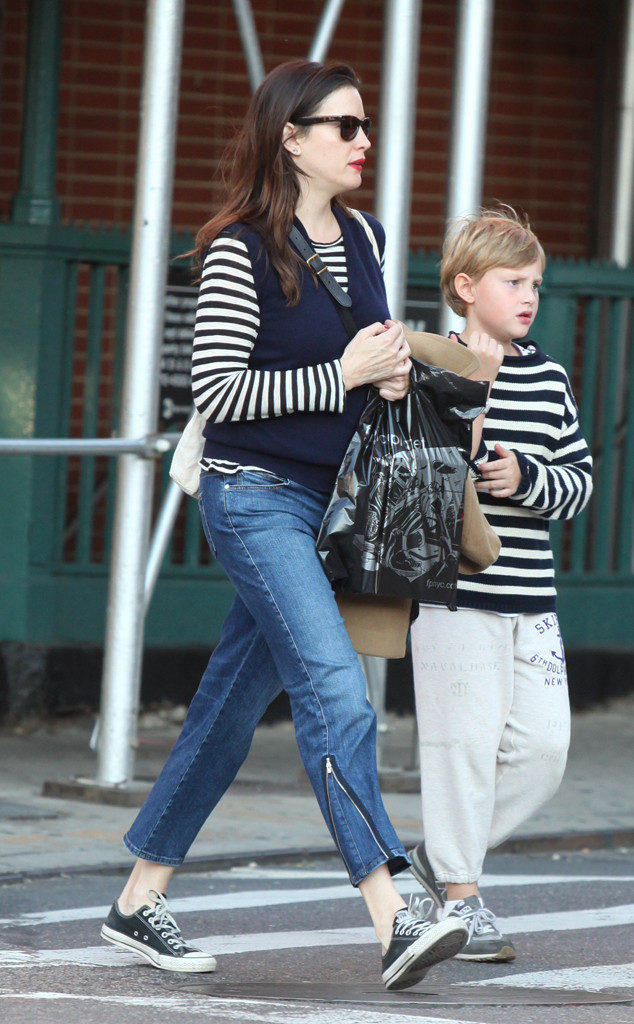 www.startraksphoto.com
Twinsies!
Following in the (similar) footsteps of Robin Thicke, Miley Cyrus, Beyoncé and countless of other celebs (not to mention the one fictitious character that started it all), actress Liv Tyler opted to rock black-and-white stripes while in New York today. And to make an even bigger fashion statement, her son Milo joined her.
The mother-and-son duo wore matching striped long sleeve tops while running errands and strolling the streets of Manhattan's West Village.
Tyler paired her top with denim jeans, navy blue vest and sneakers, and then gave the look a Parisian feel by adding some red lipstick.