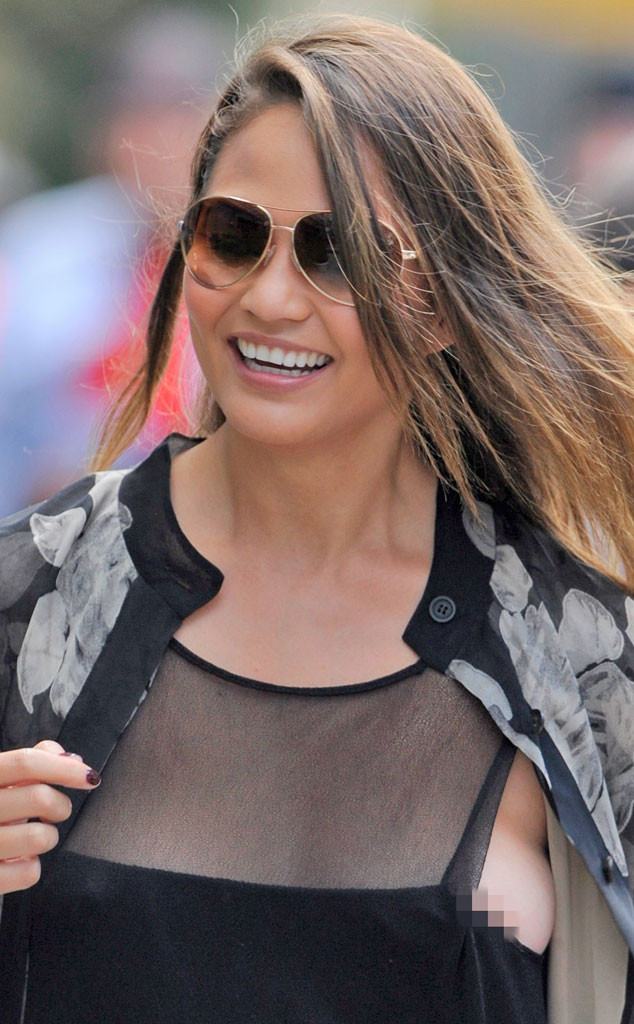 Splash News
Talk about your traffic-stoppers.
Chrissy Teigenwas all smiles while out and about in New York today, not seeming too concerned that her left nipple had escaped from the bra-less confines of her blouse.
Hey, it happens. Just ask Teigen's fellow model Miranda Kerr. And the newlywed herself narrowly avoided a similar scenario when she was tweeting honeymoon pics earlier this month from her and husband John Legend's romantic Italian getaway.
But while it's unclear whether Teigen was aware of what was going down (or sideways) when this photo was taken, we do know that she has a good sense of humor about being in the public eye and would probably be the first to laugh off her wardrobe malfunction.