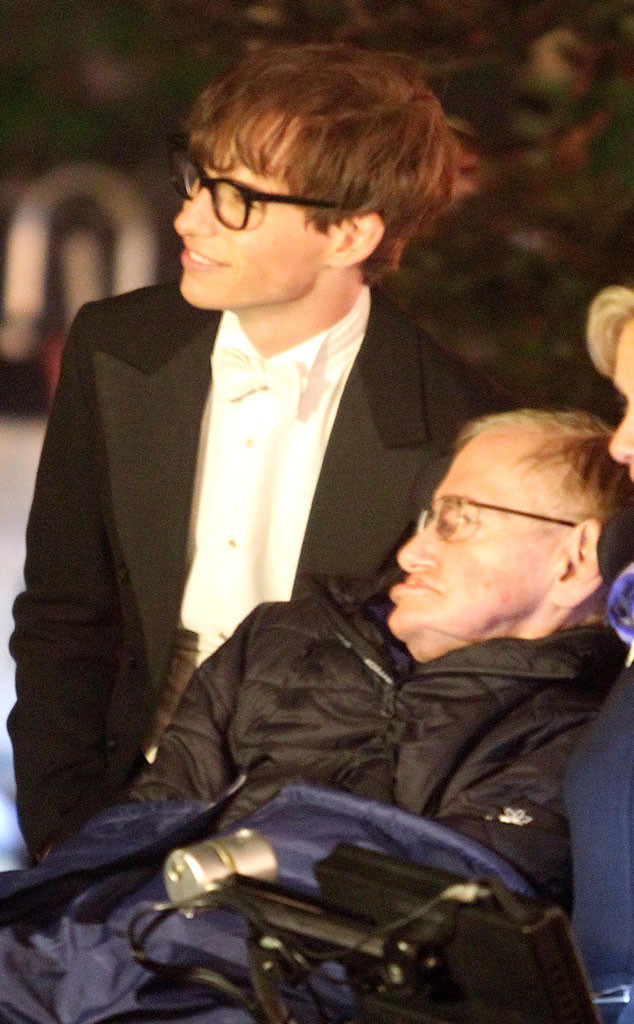 Vantagenews/AKM-GSI
Did Eddie Redmayne just cause a rupture in the space-time continuum?
The Les Misérables heartthrob, who's playing a young Stephen Hawking in the upcoming movie Theory of Everything, posed for pictures with the celebrated physicist when the latter visited the film's set in Cambridge, just outside of London on Friday.
And by the looks of things, we'd say Redmayne, sporting Hawking's signature frames and clad in a tuxedo, captures the physical likeness and spirit of the brilliant scientist in his younger years before he shot to fame thanks to his work on black holes and singularities and captured the popular imagination with his best-seller A Brief History of Time.
Thankfully, Hawking's brief encounter with his big screen doppelgänger didn't lead to any Big Bang-like explosion.