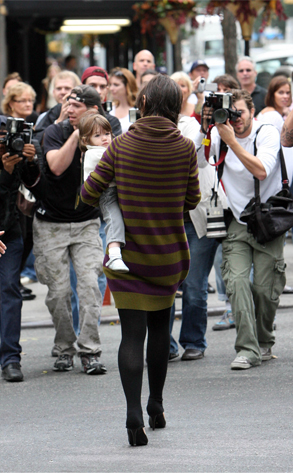 INFDaily.com
I've got a question for you: How much do the paparazzi really make?
—Taylor, Minnesota
The biggest money comes from exclusive shots of international stars—Brangelina, Johnny Depp—going about their everyday A-list business. Good photos can sell over and over again, from South America to Australia, earning a smart paparazzo up to $500,000 yearly.
Mediocre paparazzi, however, make about as much as a school guidance counselor. They scrape along on common, $250-a-pop photos of Britney or Lauren Conrad. They're the guys always "chasing" Heidi Montag, snapping away as she grimaces through "romances" and "feuds."
On very rare occasions, there's a jackpot photo, a six-figure photo, one that every paparazzo wants. Right now, that one superphoto is...can you guess?