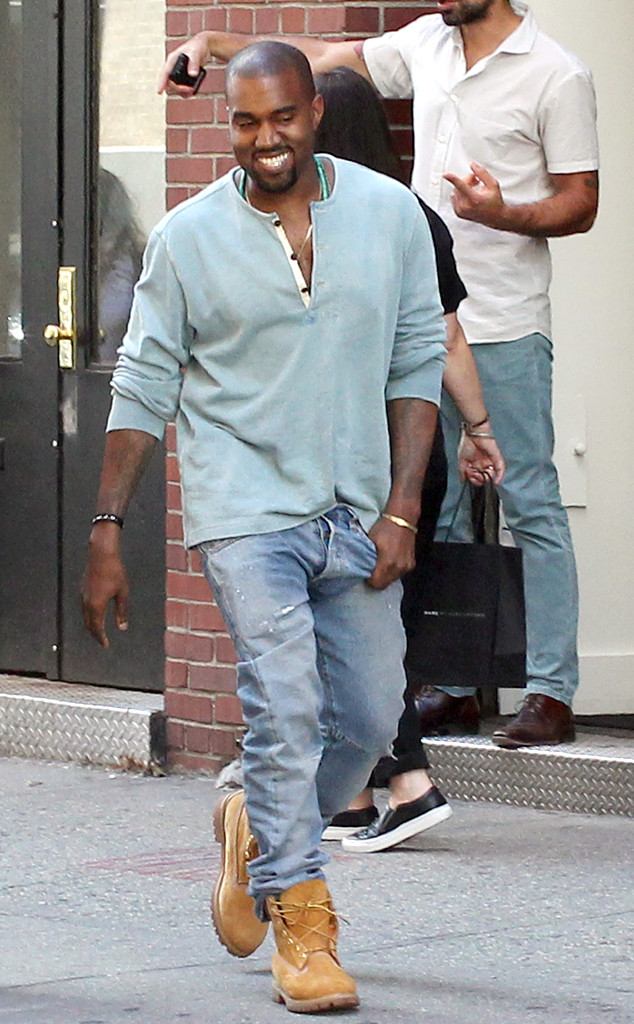 www.splashnews.com
France is home to many great works of art, delectable food and drink, and—apparently—some Kanye West-friendly paparazzi!
On Monday, Sept. 30, Kim Kardashian's love had a totally OK run-in with several photographers in the streets of Paris. And unlike the so-called "bloodsucking mosquitoes" he's sparred with many a time back in the United States, Kanye discovered these paps to be respectful human beings just trying to make a living.
But when the rapper, 36, first got out of a car and saw the slew of cameras aimed his way, he was wary. "Don't ask questions," he instructed the very quiet photographers, "Just take the video."