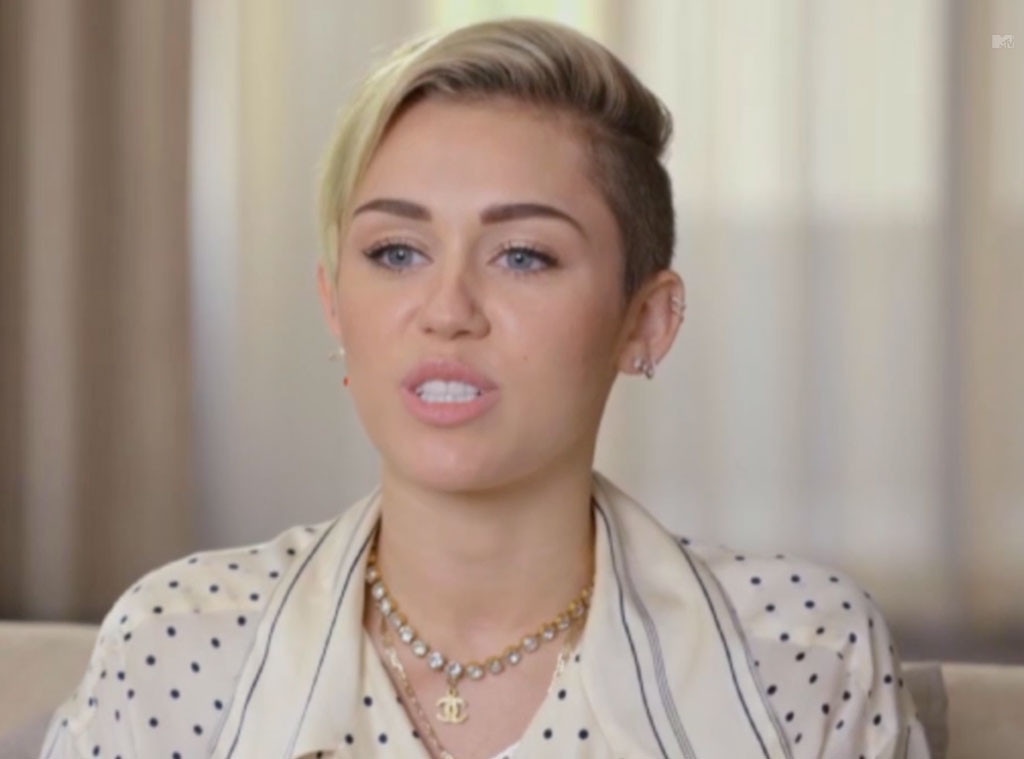 MTV
Miley Cyrus' frequent nudity and constant twerking don't sit well with everyone.
But, in Miley: The Movement, an MTV documentary airing on Wednesday, Oct. 2, the 20-year-old singer says defiantly, "I don't apologize for anything."
And if you thought Miley's provocative performance the 2013 MTV VMAs was a "hot mess," you're not entirely wrong. "It's a strategic hot mess," she explains of her crotch-grabbing, eyebrow-raising antics onstage. "If I wanted a raunchy sex show, I wouldn't have been dressed as a damned bear." (As you will remember, she was in a teddy bear onesie for the first portion of her and Robin Thicke's performance, but she then stripped down to nude-colored latex lingerie.)
"How many times have you seen this play out in pop?" she asks. "Madonna's done it. Britney [Spears has] done it."
"I'm onto the next one," the "Wrecking Ball" singer says, adding, "Yes, I am very comfortable with my sexuality."
The former Hannah Montana star laments that she "had to do something that didn't feel like me for so long."
And the former Disney girl wanted to say goodbye to the squeaky clean image she used to try and maintain. "I just needed to let go of the past in a way," she says, "so I felt like I could be the bad bitch I am."
Not convinced? Pharrell, who worked closely with Miley on her upcoming album Bangerz, says she's more than just the image she's been presenting in these past months. "I'm telling you, the world thinks they know this girl but my thing to you is, don't be fooled," he says. "So when people are going, 'Why is she twerking? Why is she doing this?' Because she is a byproduct of America."
You're welcome, rest of the world. Party in the USA!