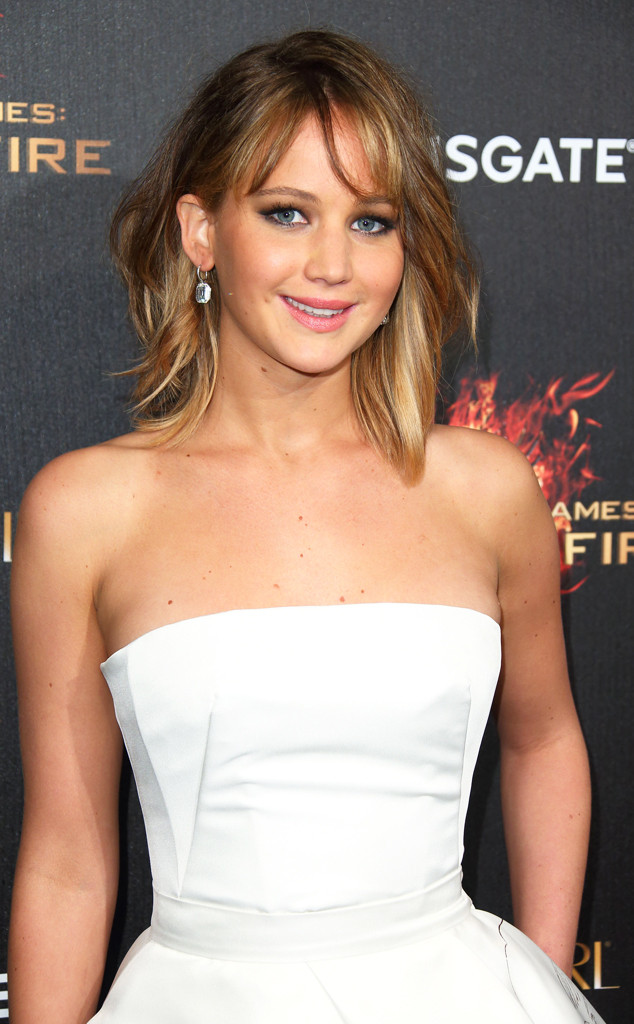 Mike Marsland/WireImage
Jennifer Lawrence is joining forces with Harry and Lloyd!
The Hunger Games actress is set to make a cameo in Dumb and Dumber To, the sequel to the 1994 comedy classic, starring Jim Carrey and Jeff Daniels.
According to The Hollywood Reporter, J.Law will portray a younger version of Kathleen Turner's character. She spent one day on the Atlanta set. And talk about an easy commute, the Oscar winner's Mockingjay location, where she is in production on the third and fourth installments, is nearby.
Lawrence's rep could not be reached for comment.
Dumb and Dumber To follows the lovable and dimwitted duo, as they set out on another road trip. This time around, they are trying to find Harry's long-lost daughter.
The 23-year-old already spent a night out with some of the cast in Atlanta before filming her cameo.
On Wednesday, Sept. 18, J.Law joined Daniels and the Farrelly Brothers (Peter and Bobby) at the famed restaurant Watershed on Peachtree, and E! News had the exclusive details.
J.Law and the guys ordered "almost all of the appetizers to share…[including] the spicy pork and olive meatballs, pimento cheese toast, crawfish pie and oysters," says a source. The foursome "loved everything" at the farm-to-table eatery, "had a great time and were friendly to everyone around."
It's also no secret that J.Law is a big fan of the comedy, telling Jimmy Fallon recently she knows "every word."
Dumb and Dumber To will be released in 2014.