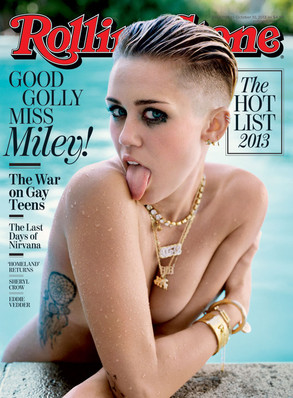 Rolling Stone Magazine
Miley Cyrus is naked, again. This time, it's on the cover of the Oct. 8 issue of Rolling Stone. The pop star calls herself a "semi-nudist" during the interview and judging by the magazine's cover, that's quite an understatement.
But, that wasn't the only story that had people talking.
Take a look at our five biggest stories of the week!
Miley Cyrus poses nude for Rolling Stone: With her platinum hair slicked back and her eyeliner smudged, the "Wrecking Ball" singer sticks out her tongue at the camera (no surprise there) for her cover shot. In the accompanying interview, Cyrus speaks candidly about her polarizing performance at the MTV Video Music Awards and revealed she thinks weed "is the best drug on earth."