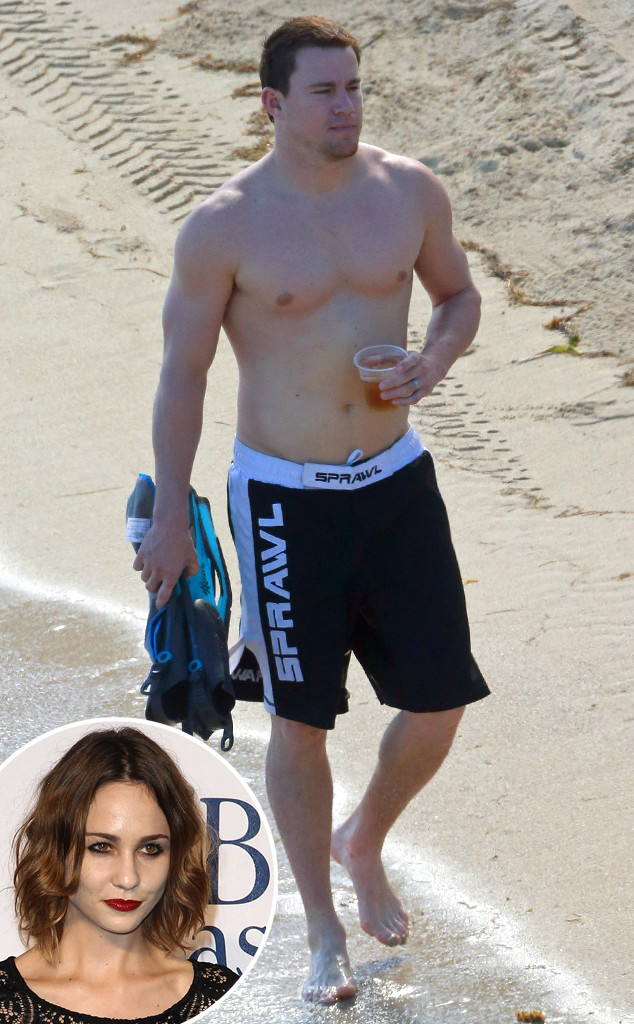 Turgeon/Winslow / Splash; Fred Duval/FilmMagic
It never gets old seeing Channing Tatum's hot body.
And we'll apparently being seeing lots of it in Jupiter Ascending, his upcoming sci-fi flick from brother and sister directing duo, Andy Wachowski and Lana Wachowski.
"Channing Tatum is shirtless probably 90 percent of the time," costar Tuppence Middleton told me at British Airways' launch party for its new Airbus A380.
Middleton, no surprise, was impressed by what she saw.